Year 6 News
Welcome to our Year 6 news page.
This is what we have been doing throughout our year.
NMPAT Compositional Project
Year Five ands Six were incredibly lucky to take part in a NMPAT composition project. Working with a professional composer, the children helped to create a performance to reflect the 'Journey of the River Nene', using a large variety of musical instruments. The children got a chance to increase their awareness of rhythm, pitch, tempo, range and pulse whilst taking part in the composing element of the project too; some children even got the chance to become the conductor for over 80 children – wow. What a musical treat!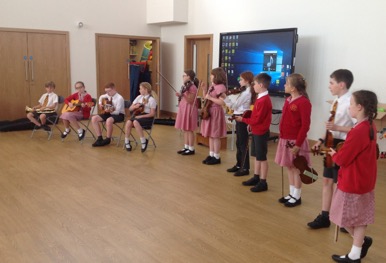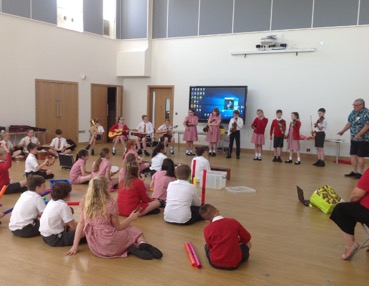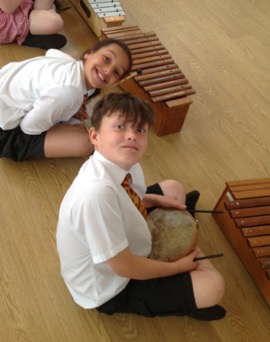 Lyveden New Bield Music Performance
Year Five and Six, in the Summer term, have been taking part in a National Trust music event. To begin their journey, the children visited the National Trust property to learn about the religious, and political, history of the venue. This was the background to the event and the children LOVED learning about the incredibly unique venue. Following this, Year Five and Six took part in a series of music workshops with professional singers in order to learn Syrian, Latin and English songs to represent the journey that the building underwent through its history. To complete the fantastic project, the children took part in a concert on the Saturday evening, alongside choirs and professional singers to over 200 members of the public. What an incredible experience!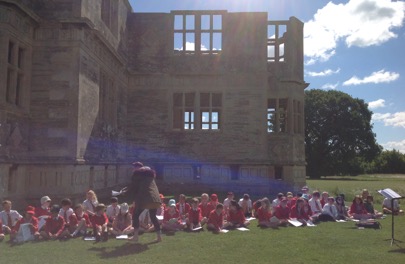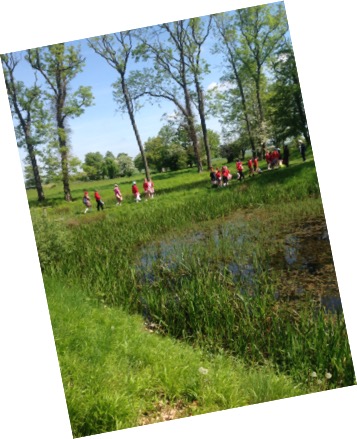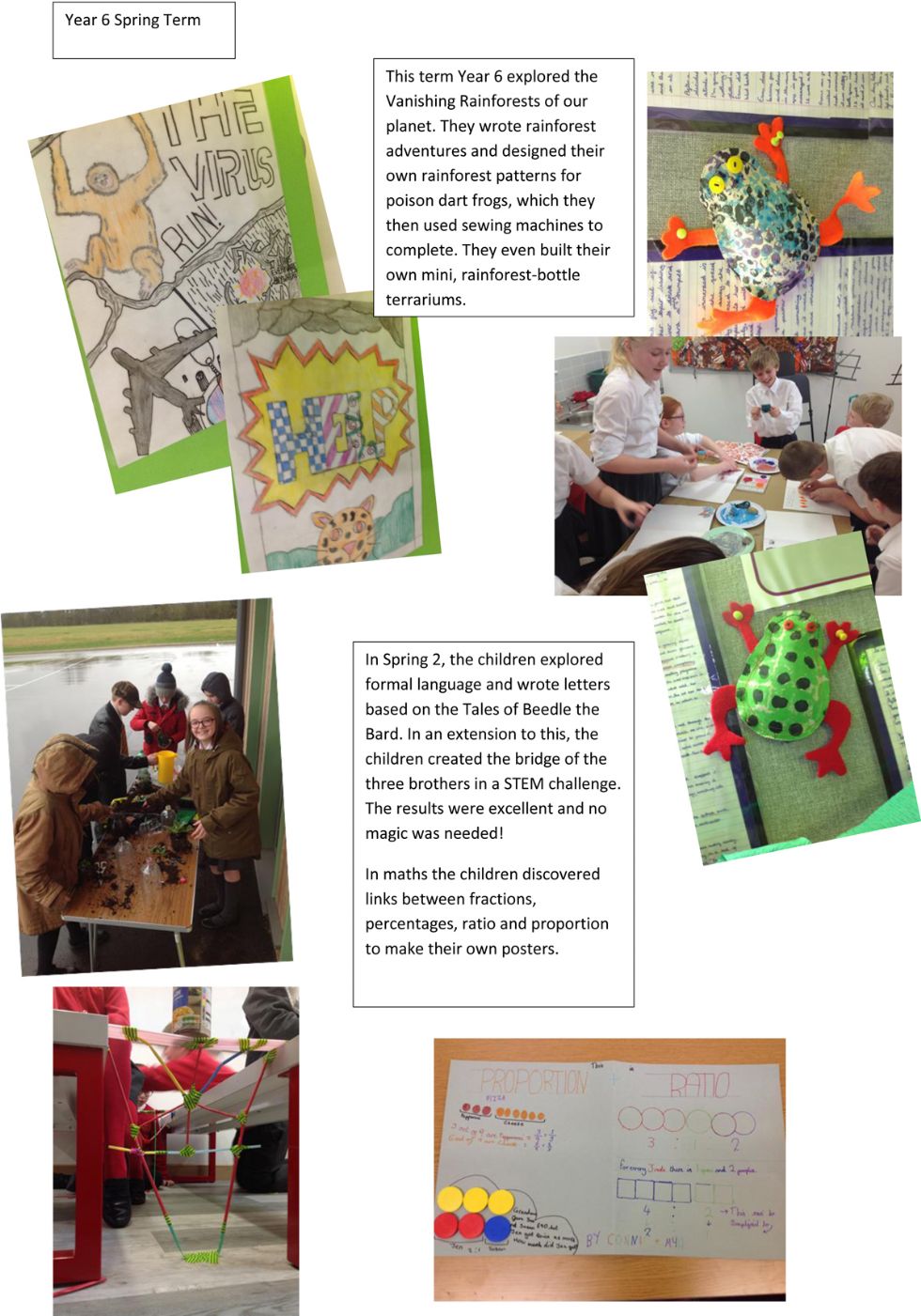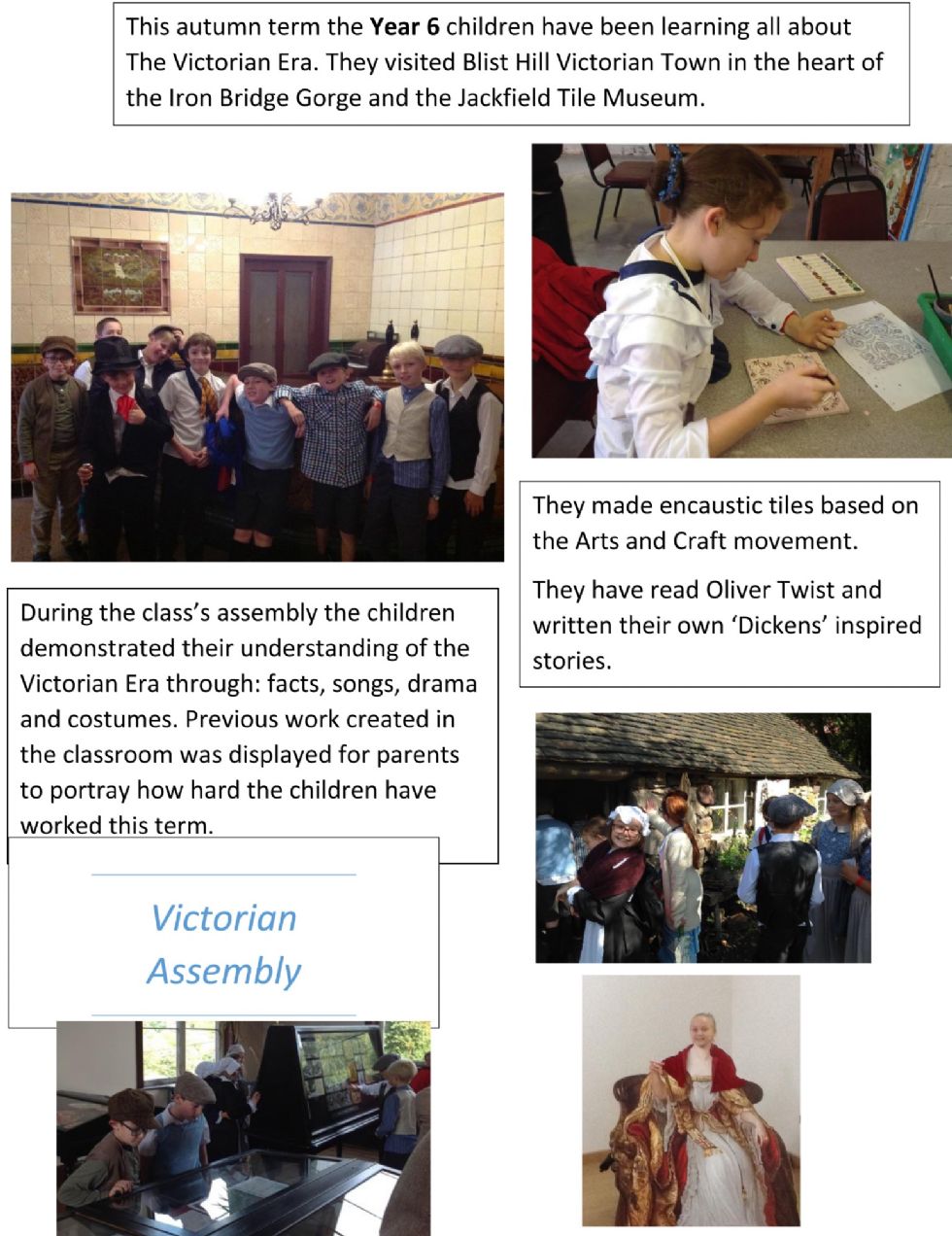 Music Workshop Year Six
In Year Six, we started our workshop by learning about the history of music and the different eras. We had no idea that there were different eras of music; we were blown away whilst creating our timelines (scaled down mathematically). Following this, we composed our own purposeful piece of music, using instruments of choice, to accompany a video trailer in small groups.
Our Values
Trip to Telford