Year 1 news
Spring 1 in Year 1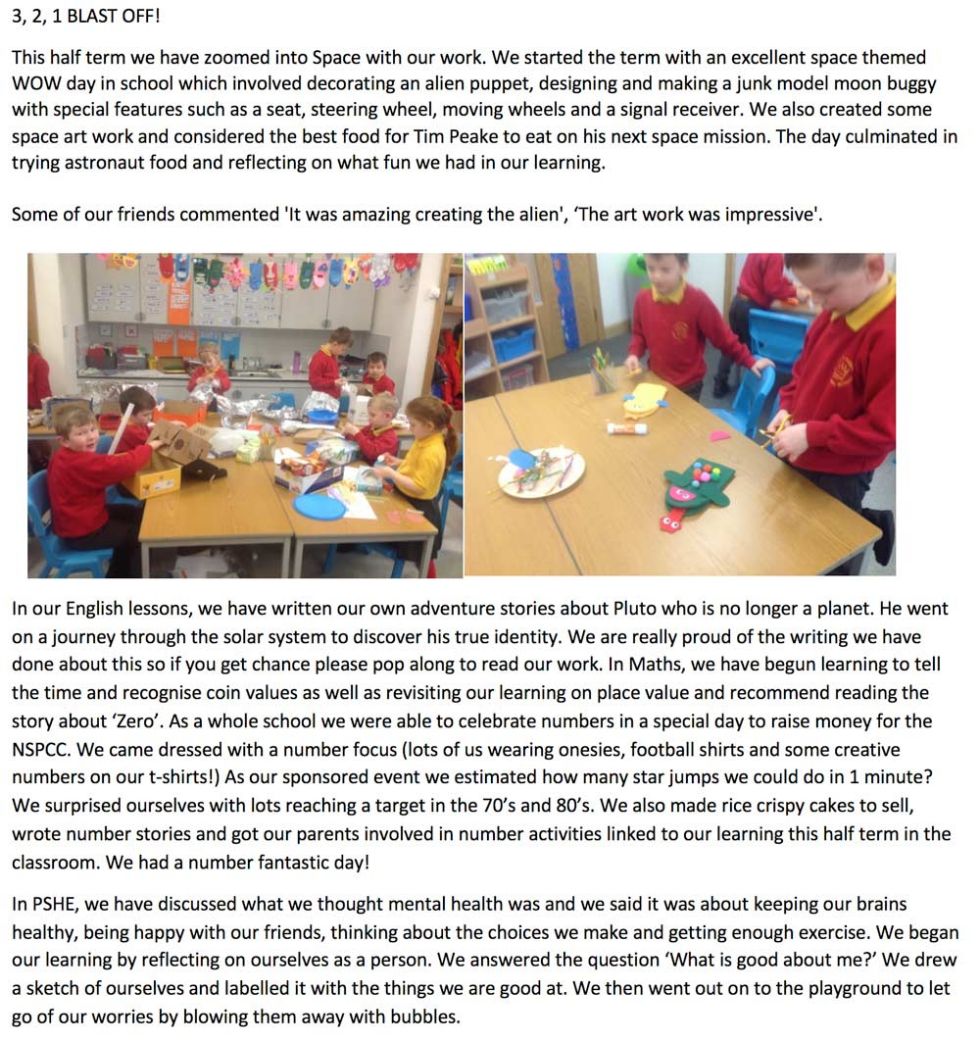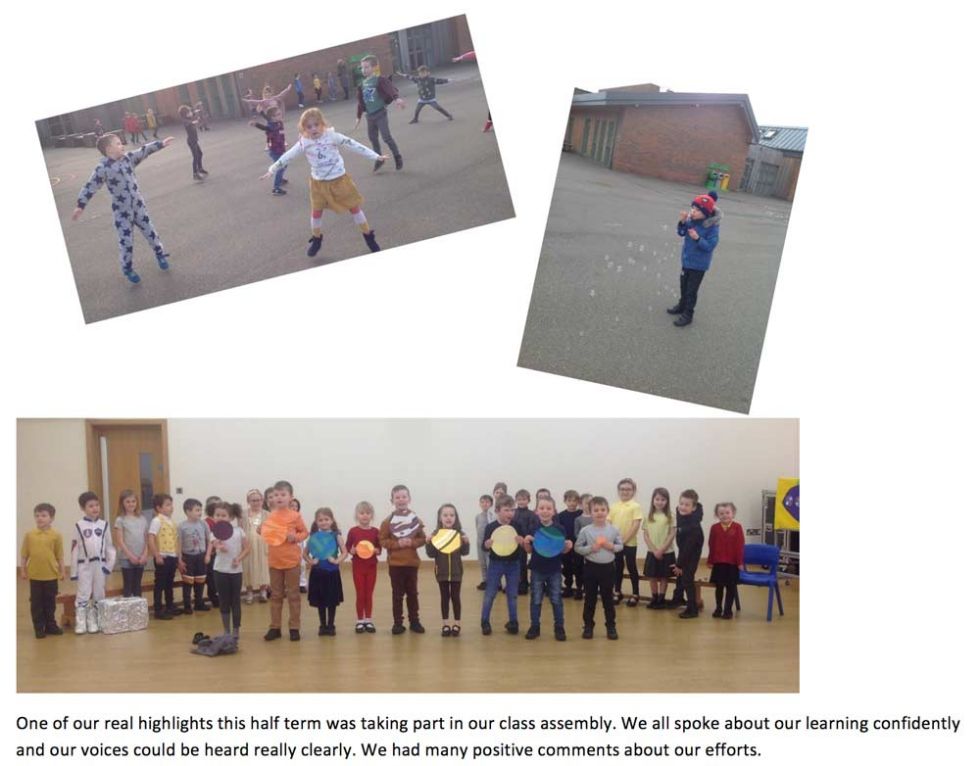 Autumn in Year 1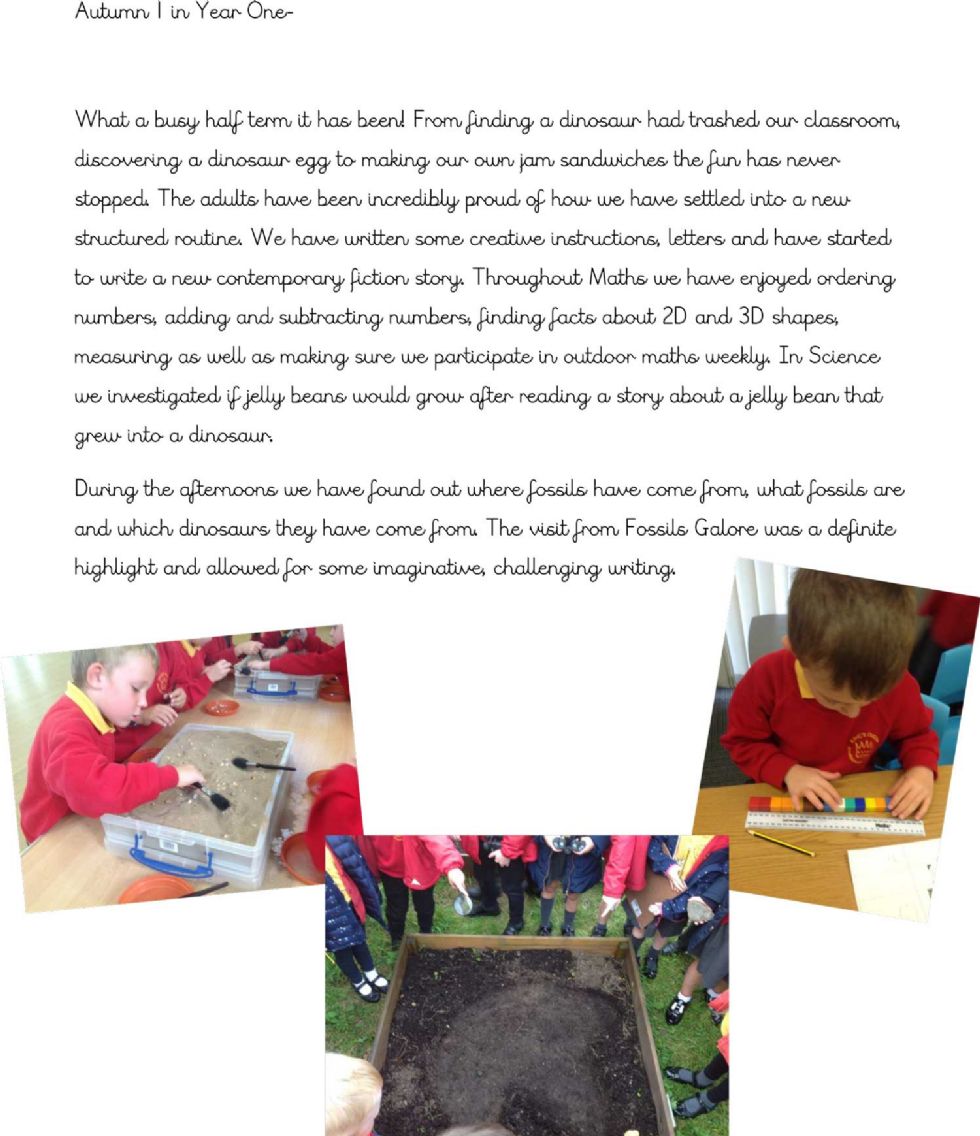 Summer in Year 1

Spring in Year 1
Autumn 1 in Year 1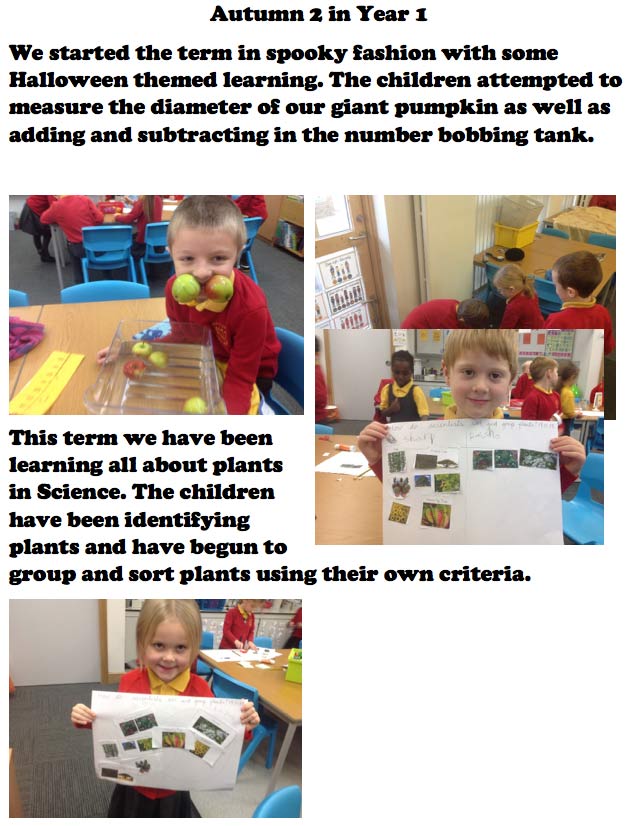 Autumn 1 in Year 1
What a brilliant start to the year it has been!
We kicked off the term with a fantastic fossil workshop where the children become palaeontologists for the morning. We had to use brushes to unearth hidden fossils and then use the clues around us to identify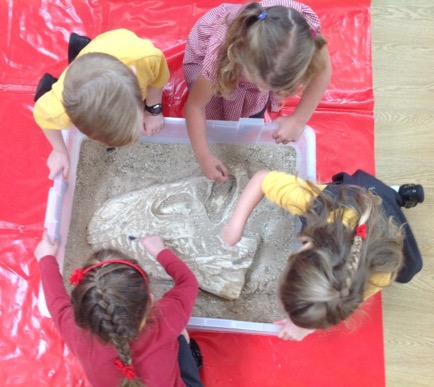 We have been doing lots of counting in maths and making sure our numbers are written properly. We have been practicing adding and subtracting with lots of resources and using these numbers to write our own number sentences.
We have been improving our writing too! We have written poems for the Harvest festival, postcards about our holidays and poems about autumn using our senses, which you find on display in the KS1 corridor.
We would like to say a big thank you to all the parents who came to our TASC showcase at the end of term. The children had worked so hard on their fossil based creations and loved showing you their wonderful work.