Staying Safe
Through the response from our parent questionnaire on how you would like to receive information, we have put together an informative E-Safety slide show for your information.

E-Safety is extremely important in today's technological society and we would strongly recommend you take a look at this. You will find note pages at the bottom of each slide that gives you lots of information and 'food for thought' on this very serious matter.
Download the CEOP E-Safety slide show here.

The children have also written an E-Safety policy which you can find and download from here under our policies page of our website – please share this with your children along with the tips and advice given in the slide show.

Here are some links that you many find useful for when your children are using the Internet. We encourage parents to look at these pages with their children so both can understand how to use the internet safely but keep it informative and fun.
We encourage all our children to be vigilant on line and to be S.M.A.R.T.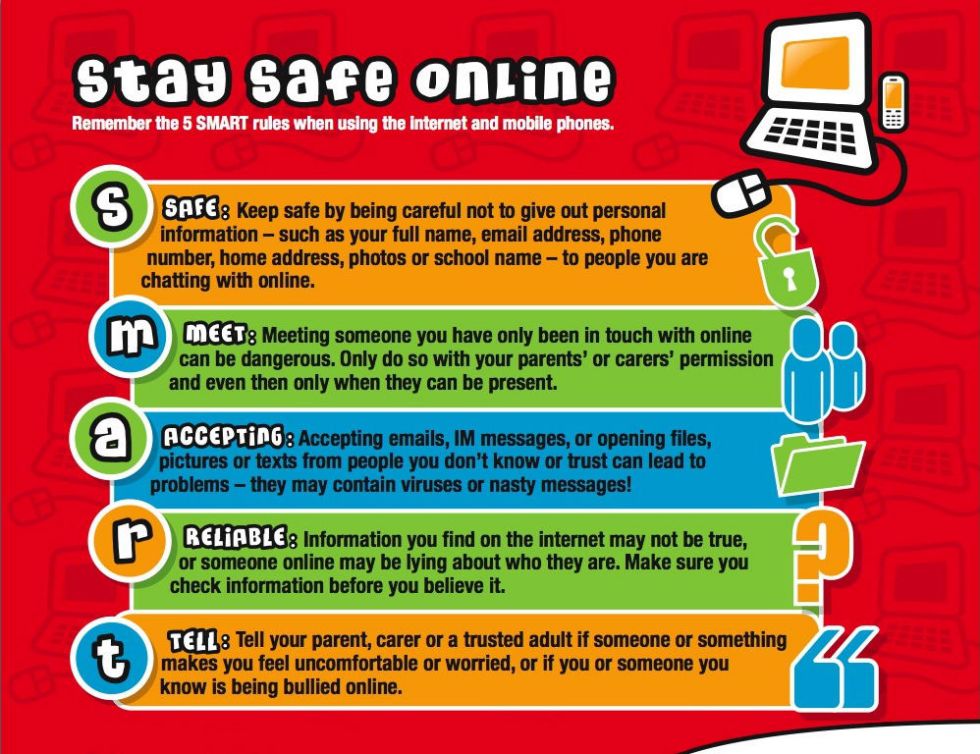 For children at Keystage 1 (ages 4 to 7 years) click here

For children at Keystage 2 (ages 7 to 10 years) click here
Our e-safety policy can be found below.