Outdoor Learning Area
FANTASTIC OUTDOOR LEARNING AREA!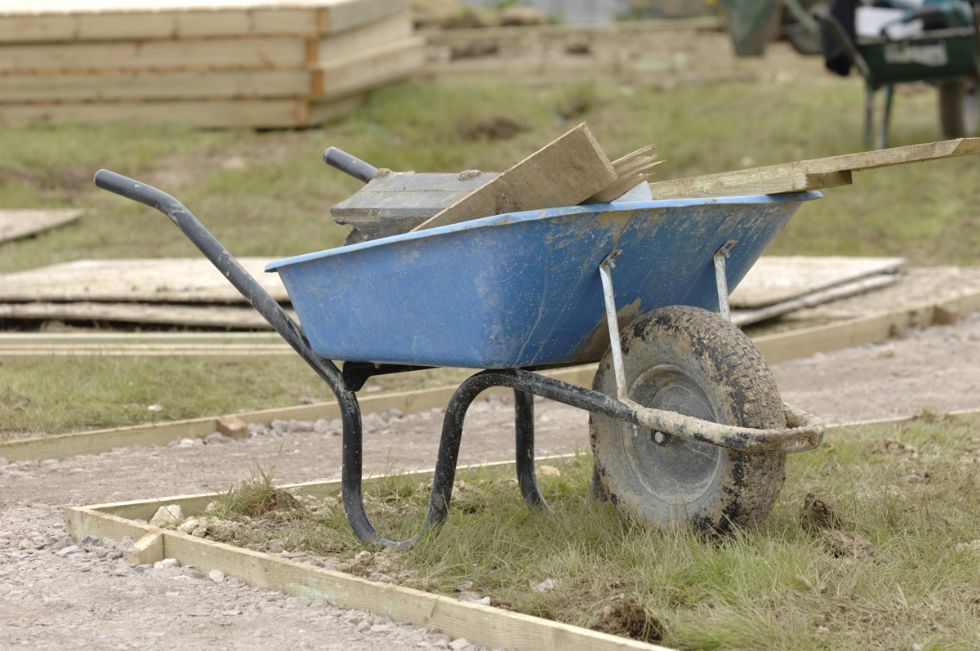 As you know, we have started the build for our amazing 'Outdoor Learning Area'. We are very excited about being able to offer our children an alternative environment in which to develop their inquiring minds. We are incredibly lucky to be able to offer this resource area and teachers are already busy, planning ideas on how to create inspiring and exciting learning opportunities for their classes.
Initially progress was good, until the traditional British weather did what it does best and flooded the area with torrential rain. Our local geology prevented the water from escaping and a delay was caused by the huge amount of water the building crew found when they started digging deeper. However, the talented design team and builders were not to be deterred and they cleverly came up with a drainage system to prevent lots of standing water. Since this hiccup, progress has been rapid.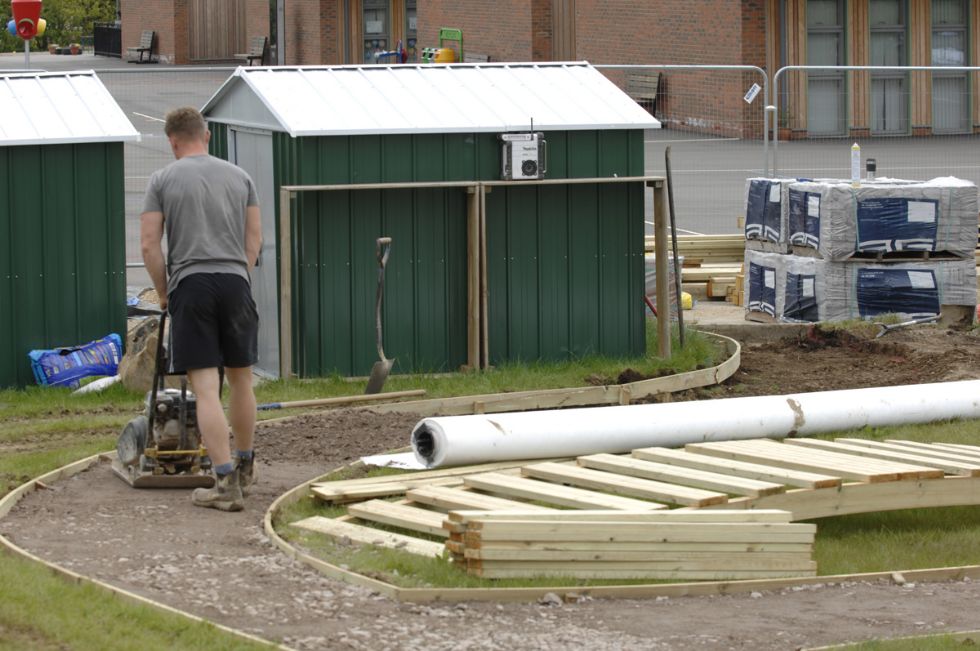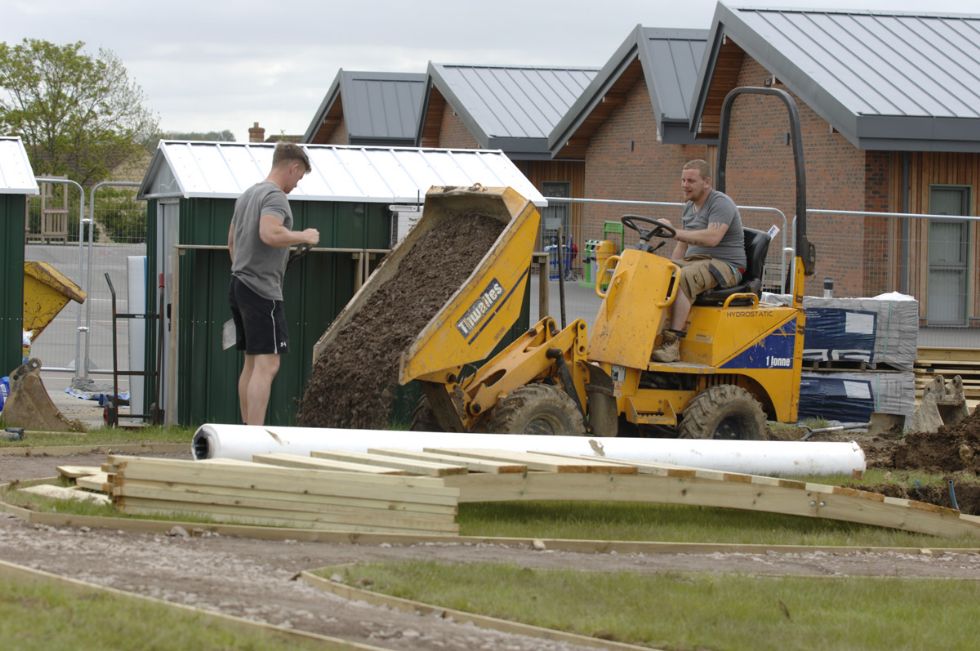 Within the garden there will be a pond and water feature containing sluice gates for the children to open and close. We aim to provide many learning opportunities for the children with these features, such as, learning on capacity, forces, floating and sinking, life cycles and habitats etc. A variety of stainless steel outdoor instruments will be installed which will allow music lessons to go on outside and the musicians amongst the children to create their own music during lunchtimes and playtimes.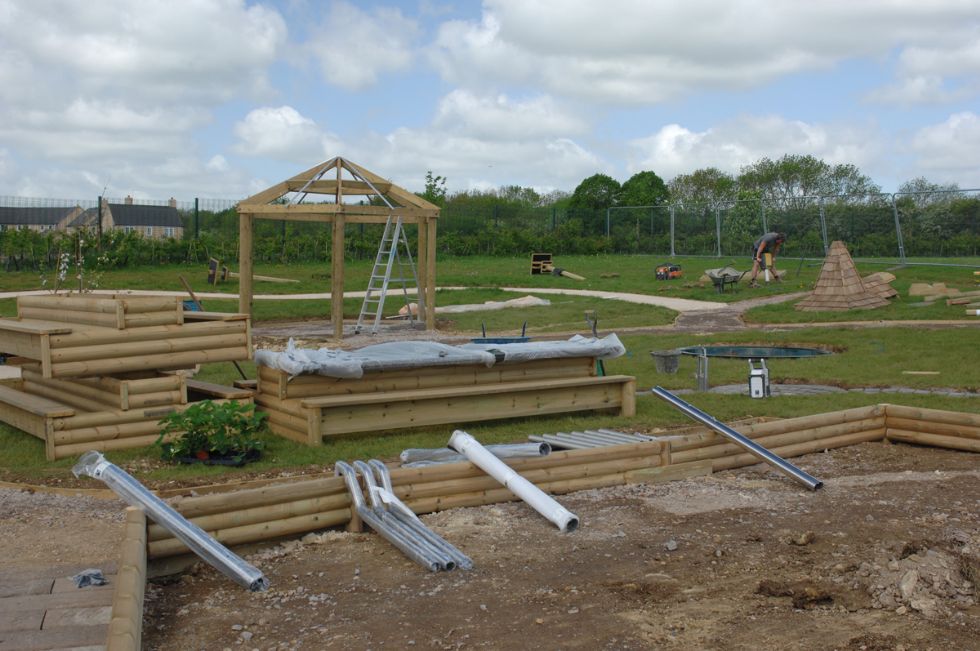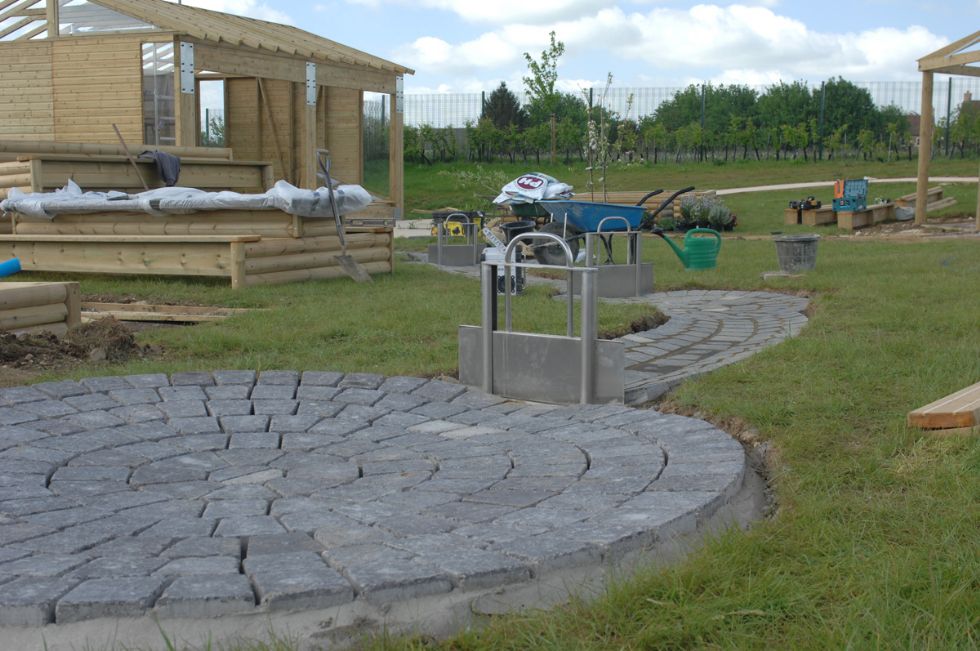 Alongside all of these fabulous learning resources is a very substantial outdoor classroom with retractable doors that will bring the outdoors in. This will allow learning to take place in all weather.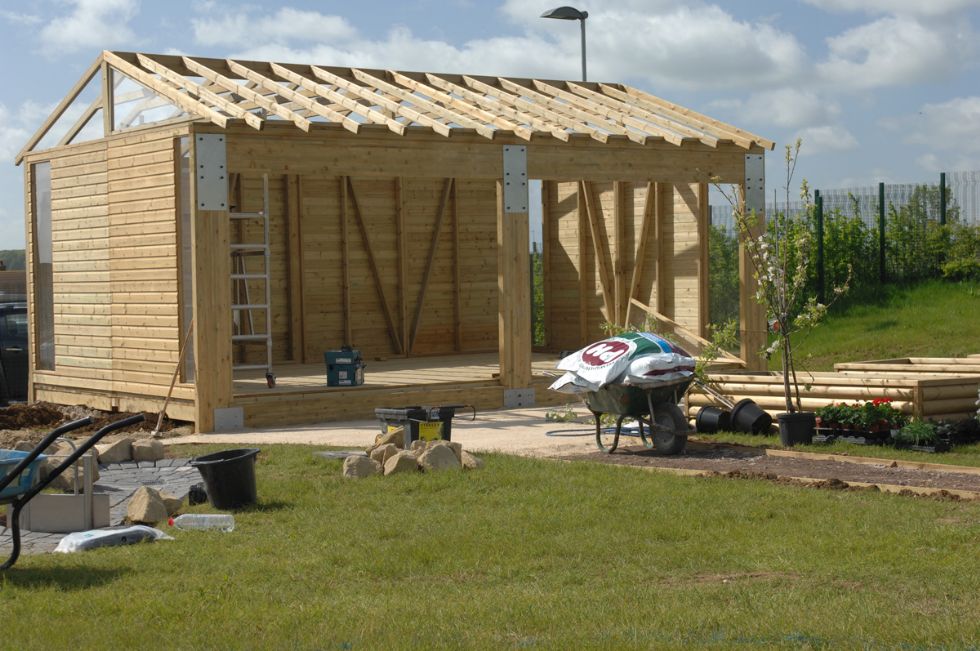 Once all the main structures are complete, the crew will start planting the shrubs in the huge planters along with four apple trees. The apple trees should remain small at around 3 metres and the children will be able to pick some of the October apples when the trees are a little more mature and enjoy tasting sessions (parents included), or possibly learn how to make apple crumble.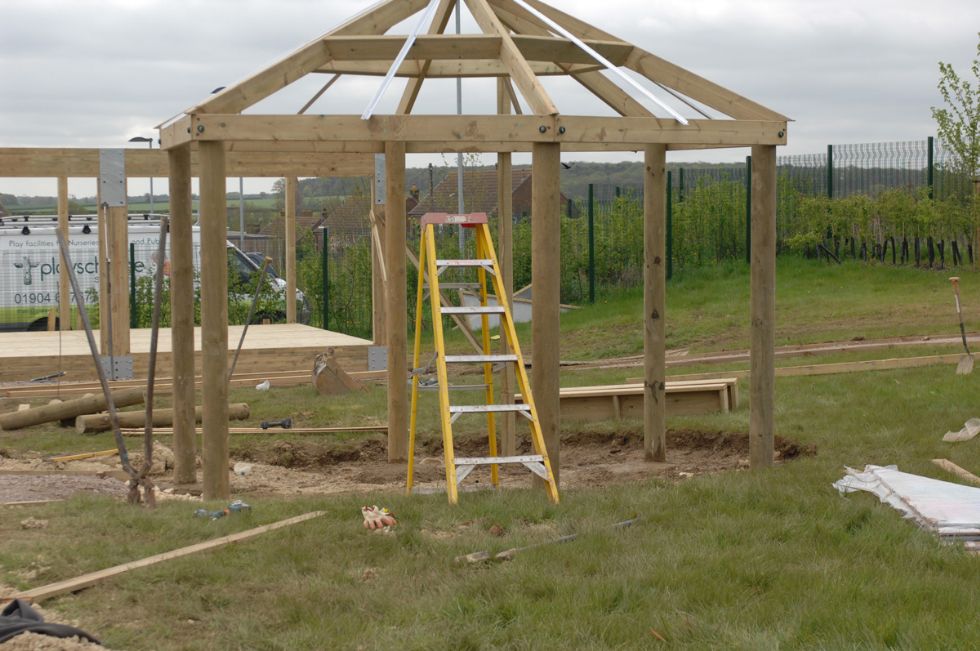 Next to the apple trees will be a large pagoda which will have a reflective roof. This will offer the children some shade on those hot summer days we occasionally get, as well as learning opportunities, such as studying shadows and light reflection/refraction. When these photographs were taken, the builders were tamping down pathways and laying out the benches for the pagoda.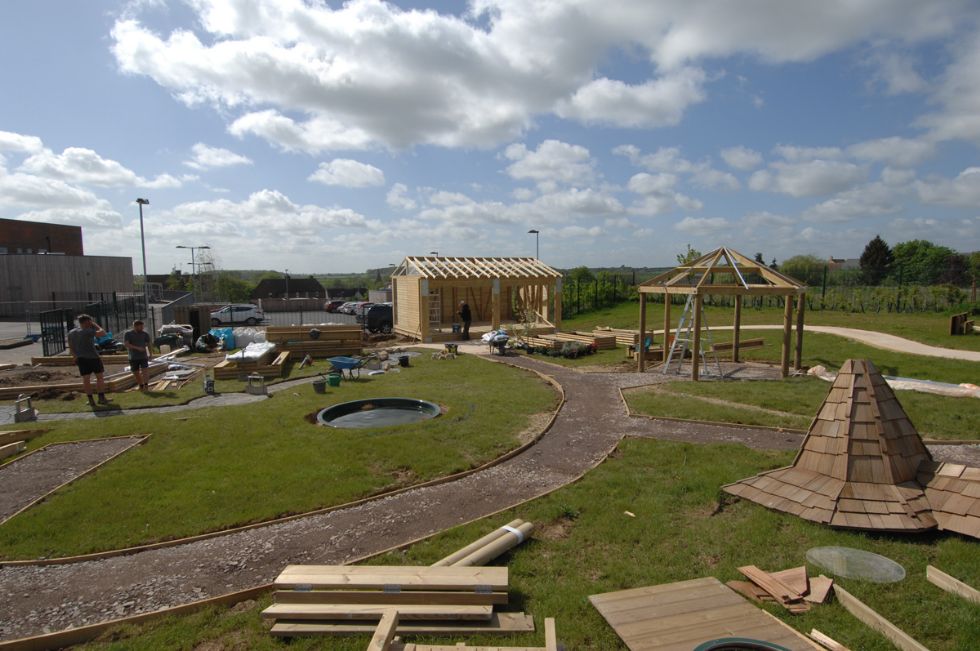 For our Forest School area, we are having an outdoor resource room built, with glass side windows and spectacular coloured glass roof verges. This is a good-sized space with an open side, so the children will be able to enjoy learning about different topics in an outdoor environment throughout the year.
All in all the outdoor learning area is progressing well and we hope (weather permitting) it will be open after the May half term, which is almost upon us. We very much look forward to celebrating this fantastic learning environment with all our families and will notify you about our open event once work has been completed.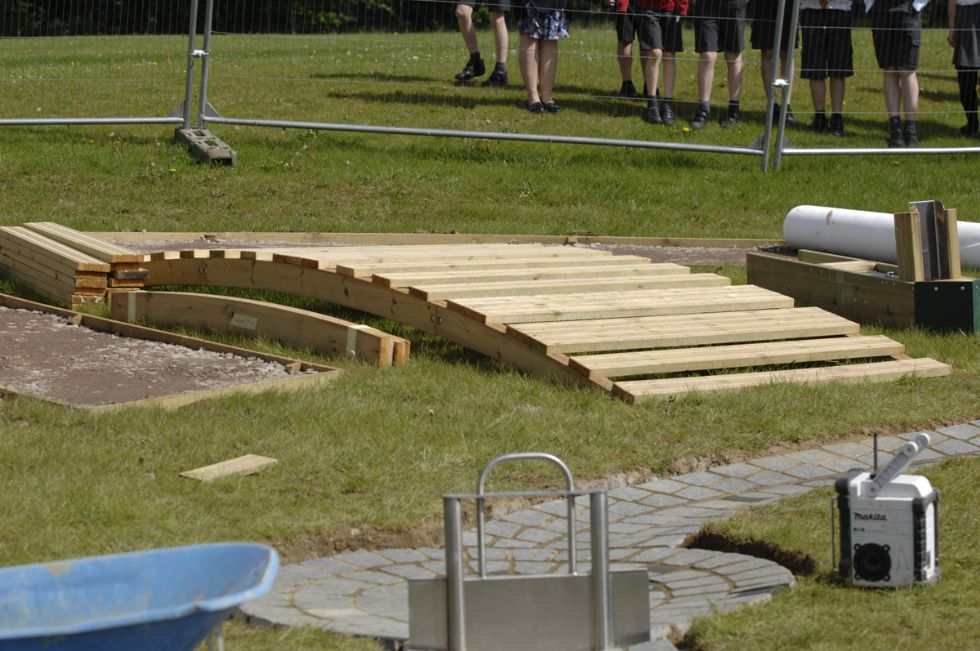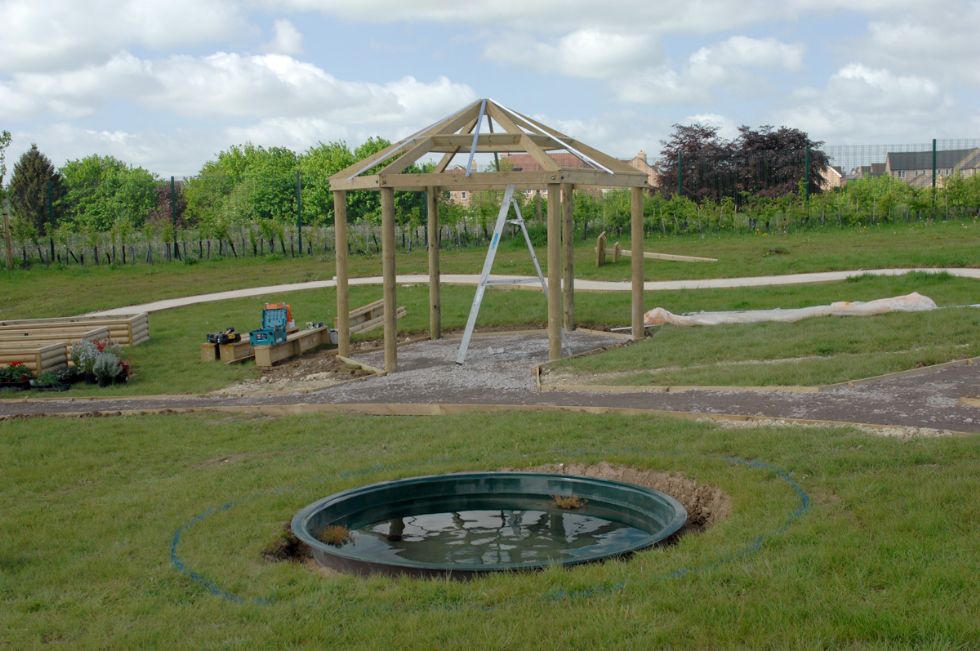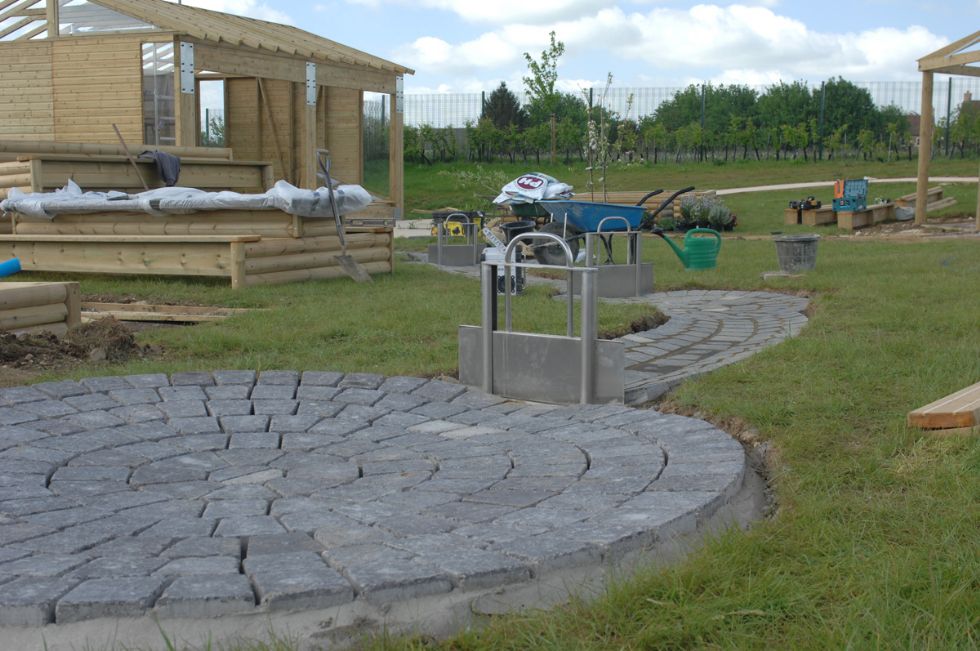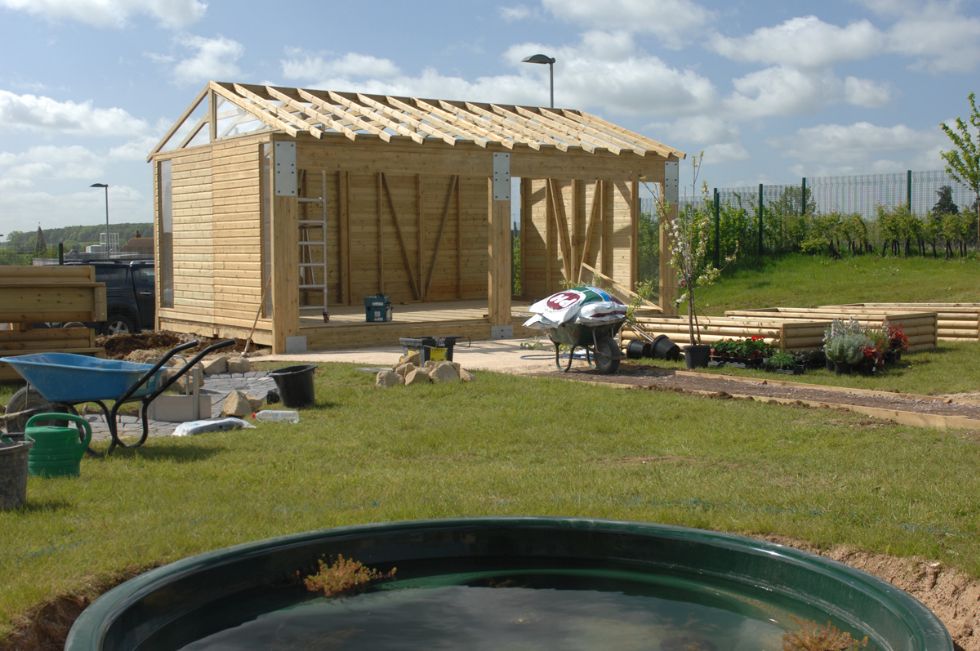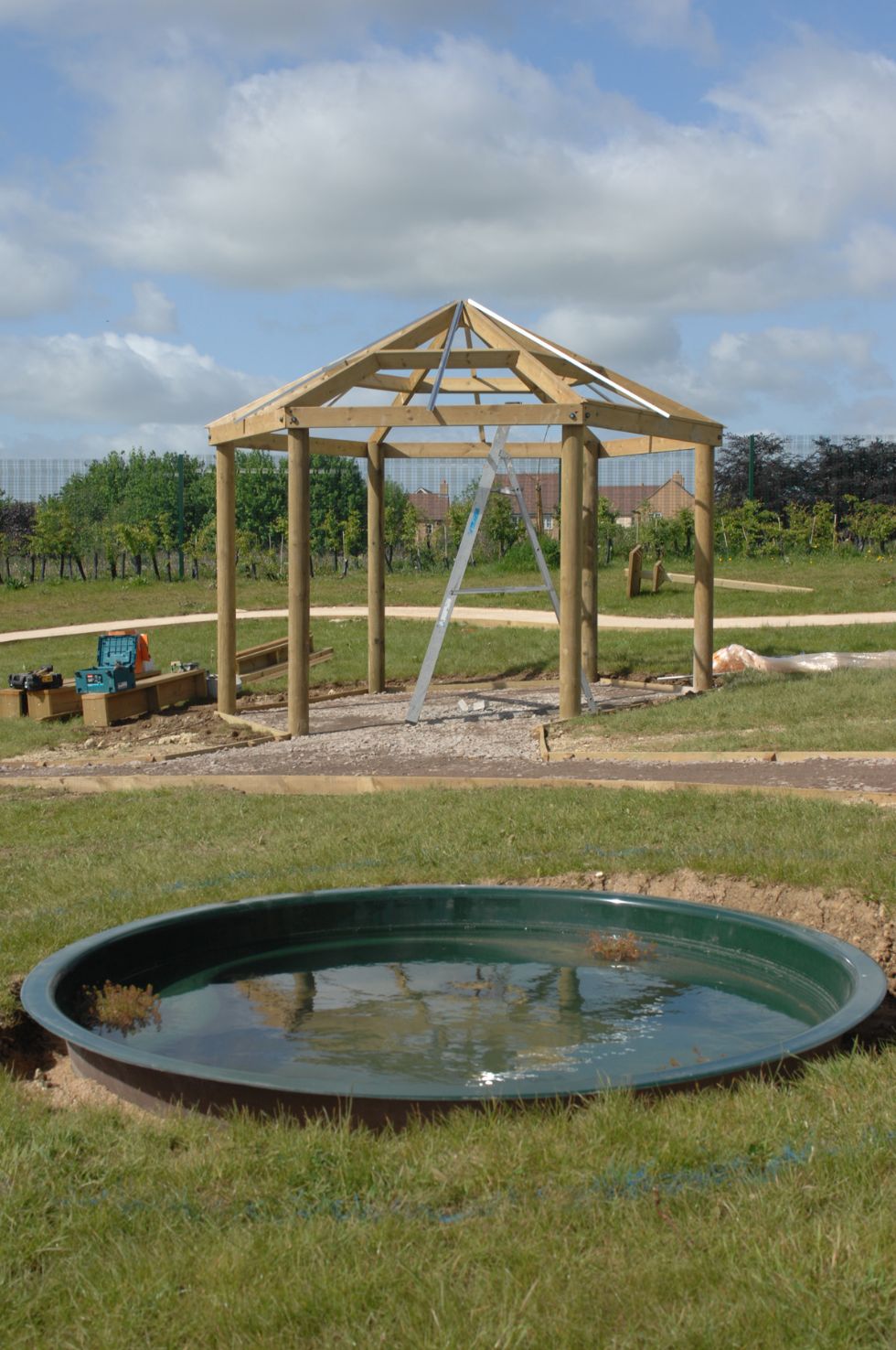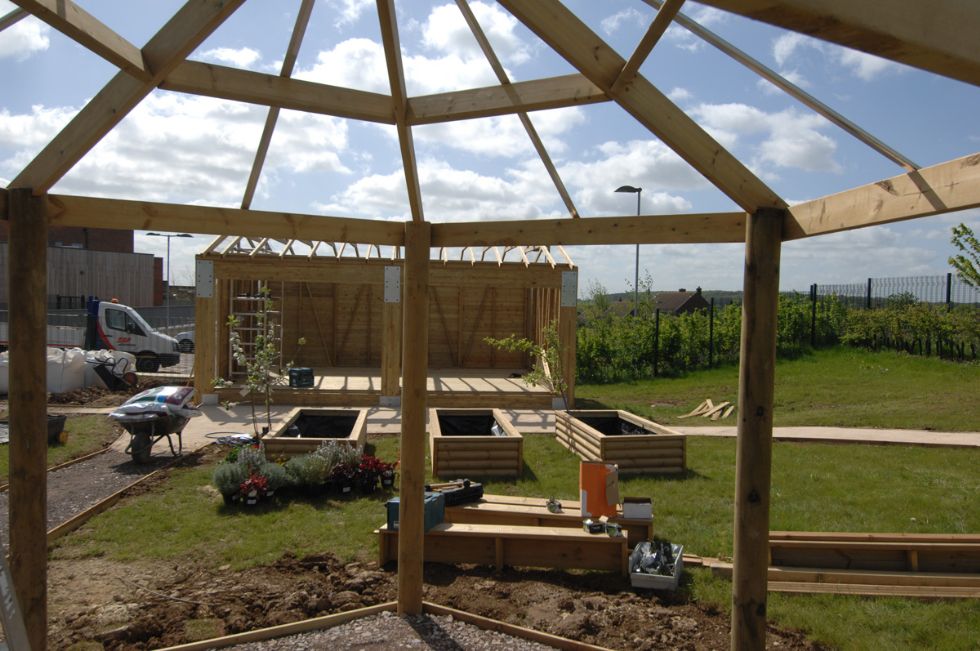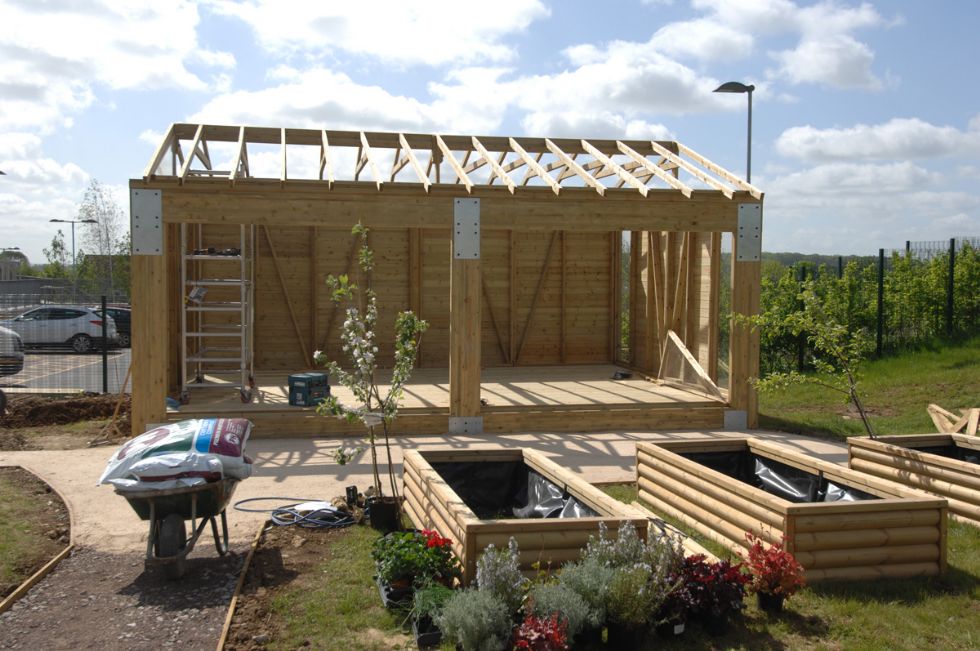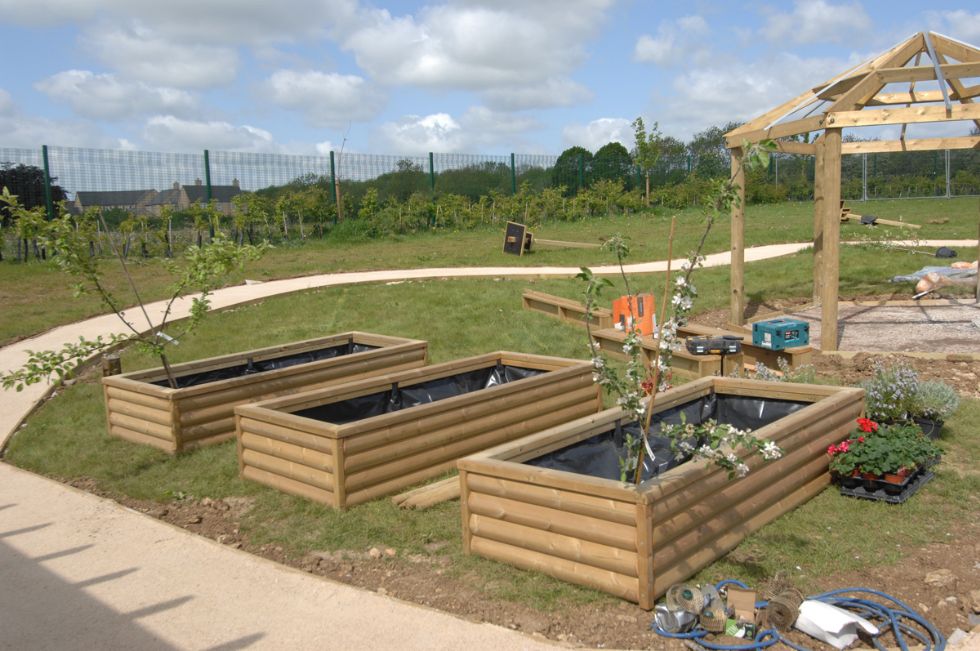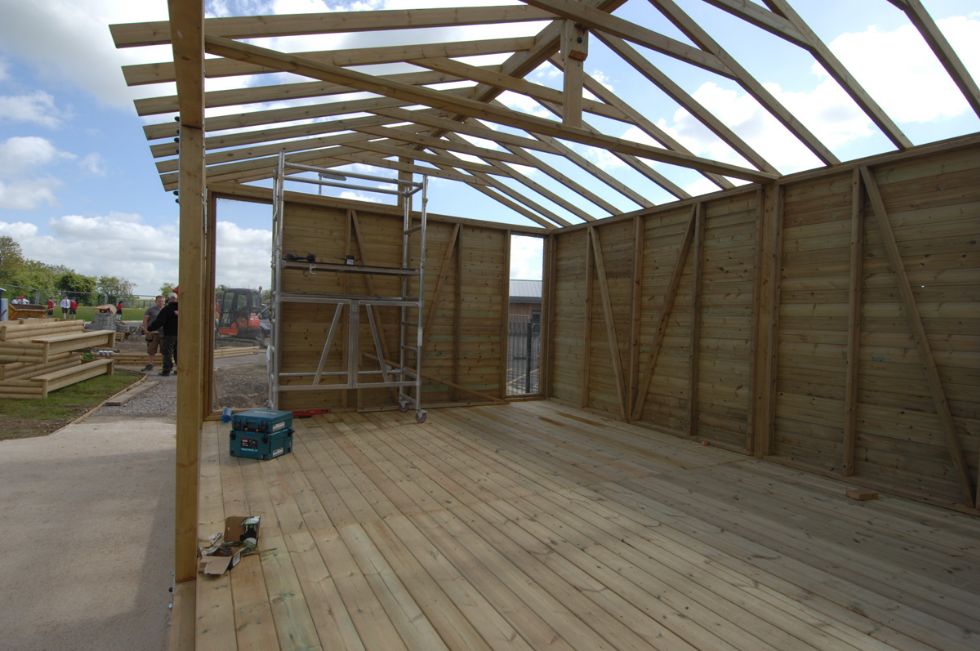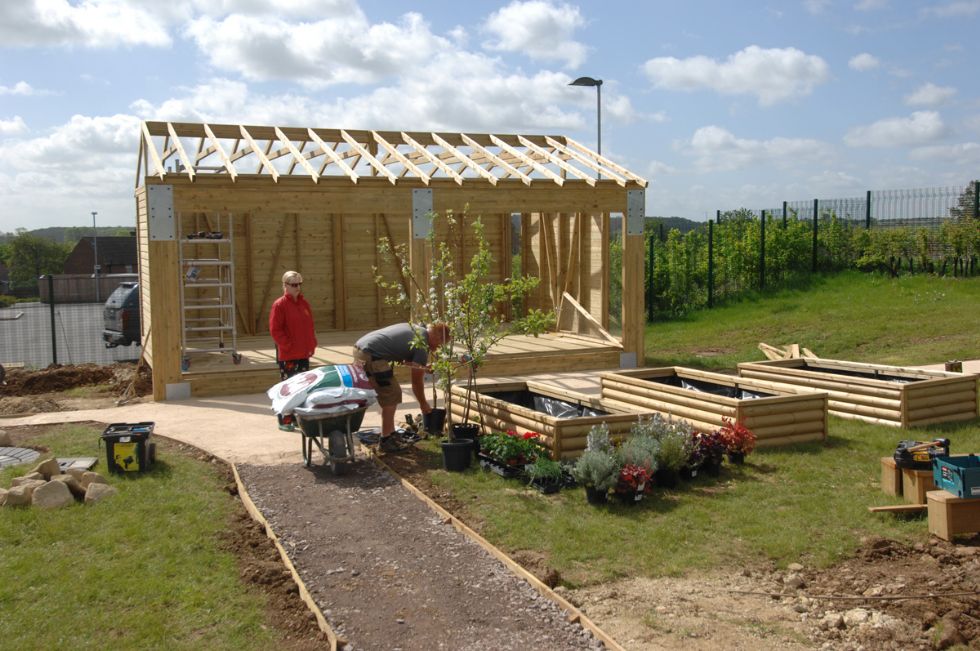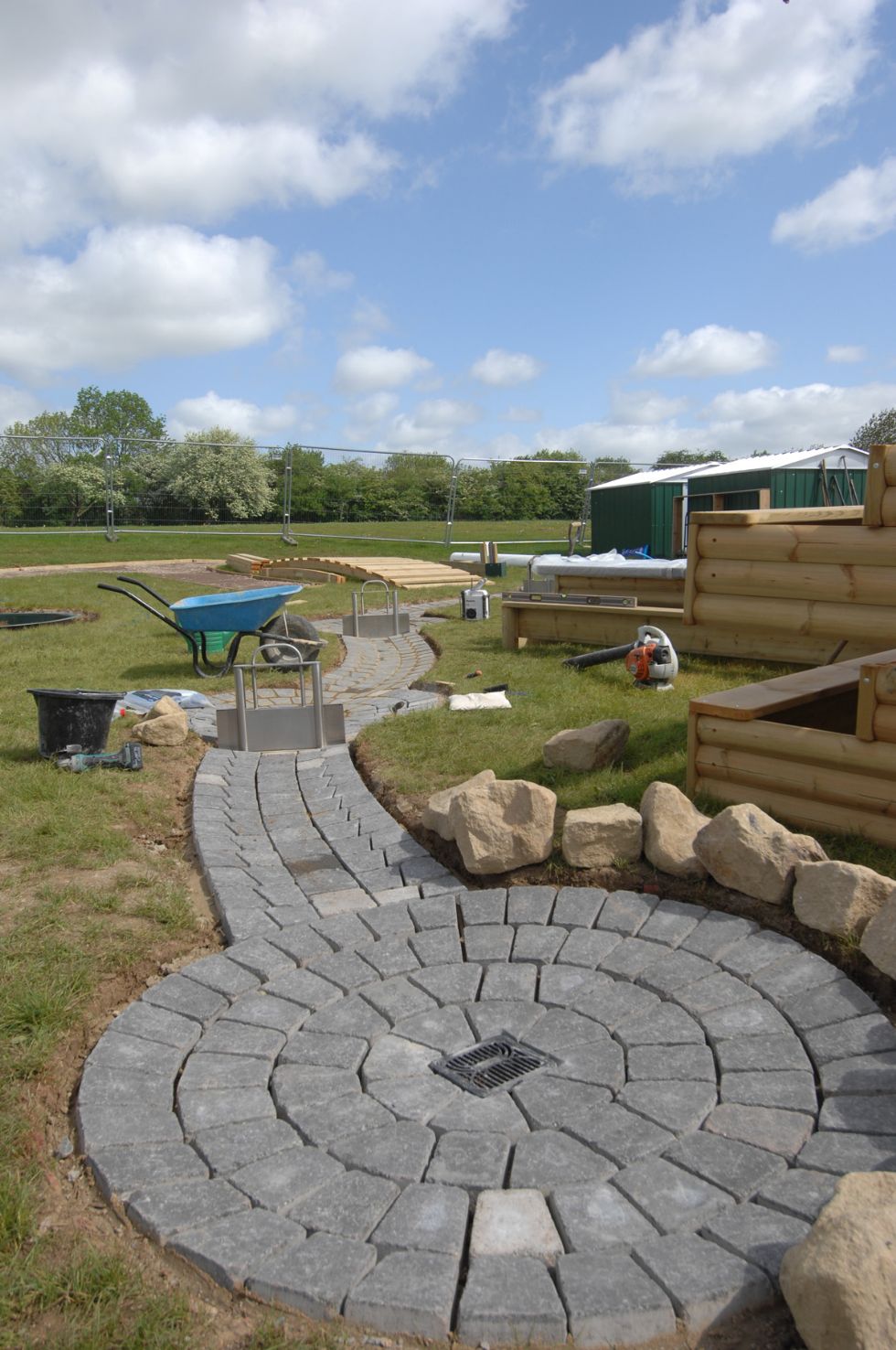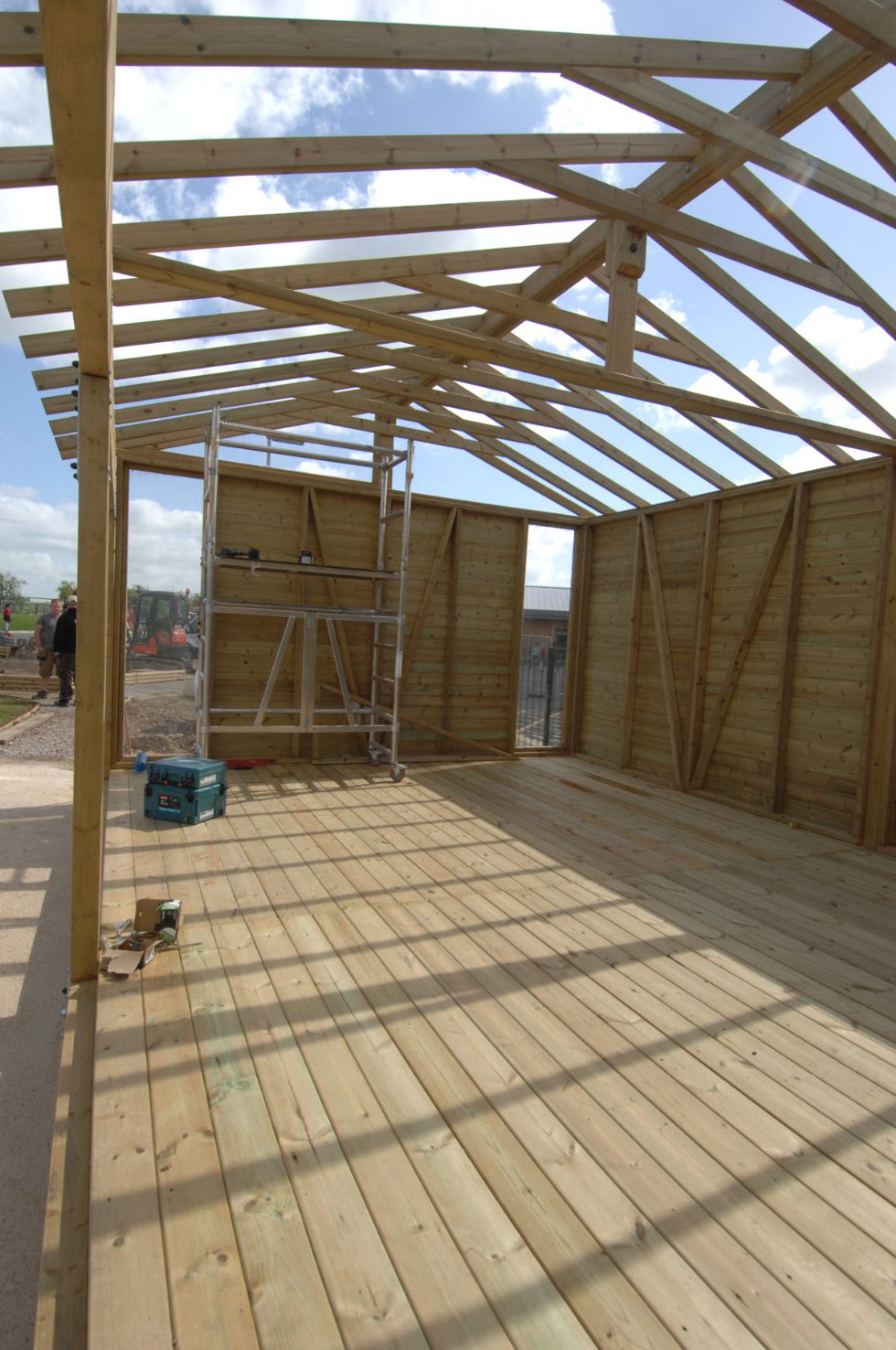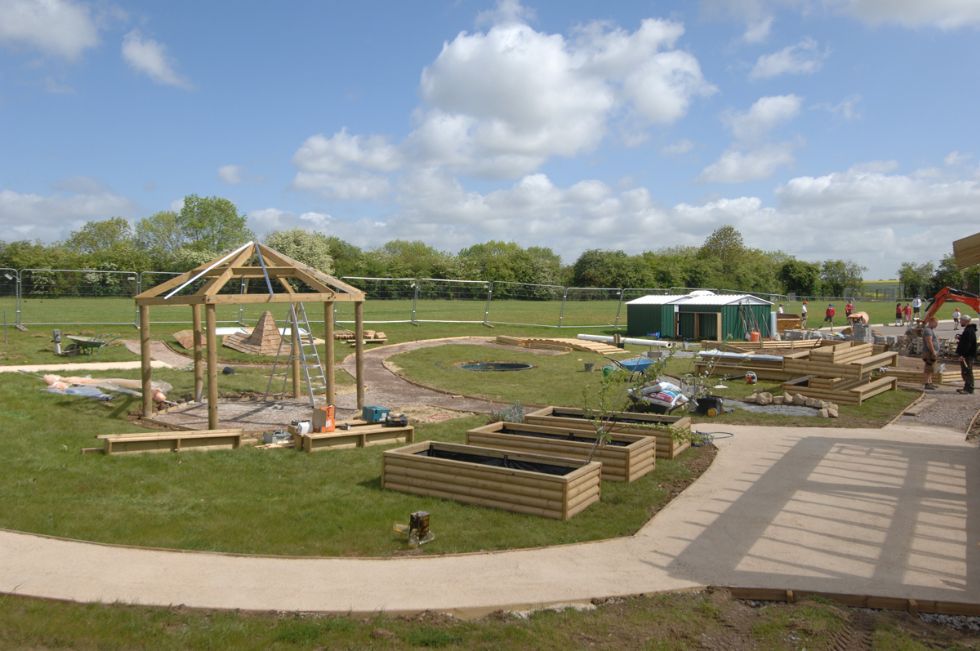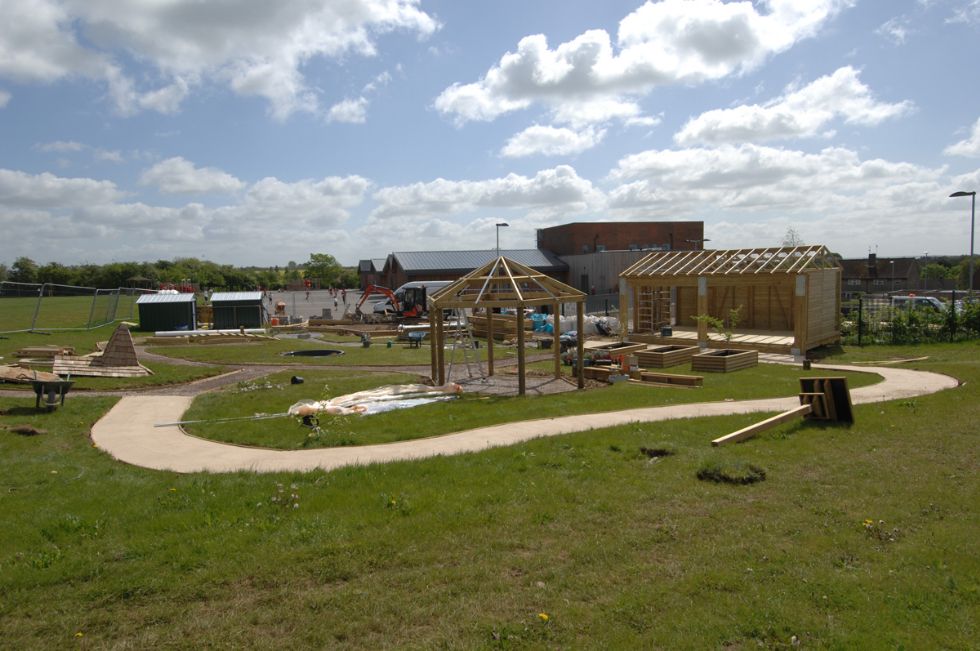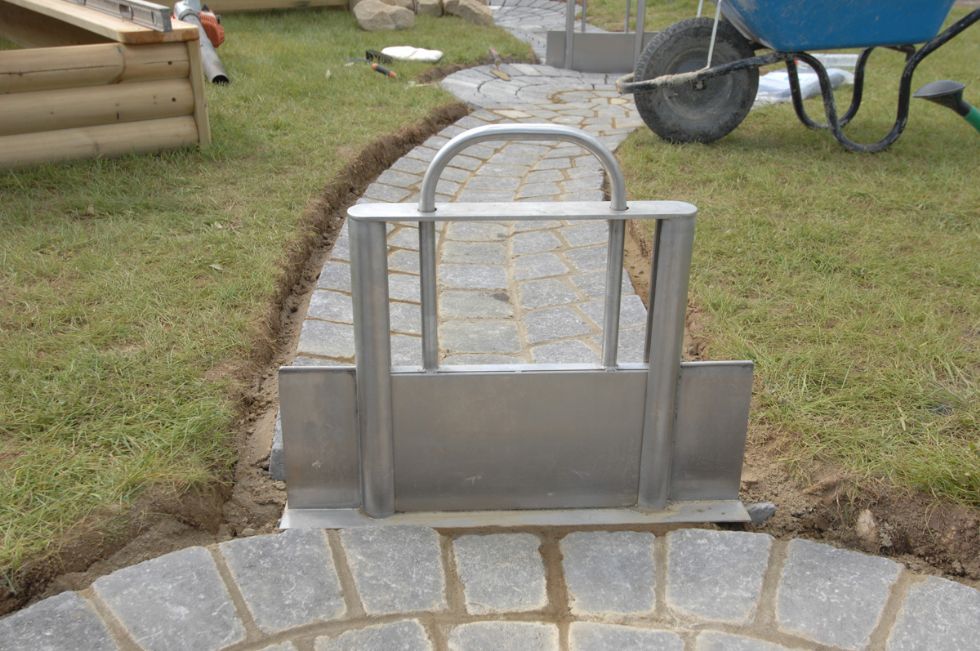 As completion draws ever closer we're excited to bring you some up-to-date photographs. We have added them below to show the rapid ongoing progress. The crew have been working hard to ensure it's ready on time.
The outdoor musical instruments have been installed!