I wish I was 6 again!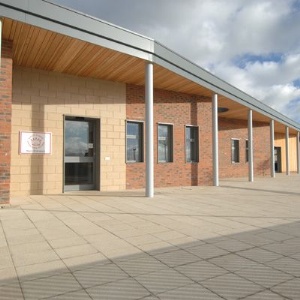 After three years in the planning and construction our new school is here. And some very excited children simply couldn't wait to get in and see it. Reports suggest some of those children were up at 5.30 in the morning waiting to go to school!
"I wish I was 6 again!"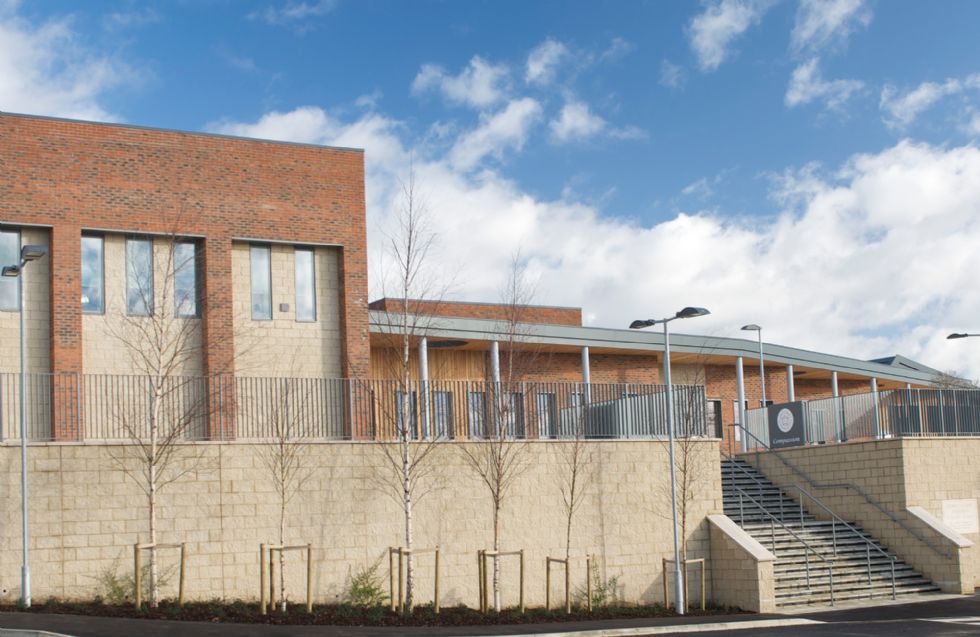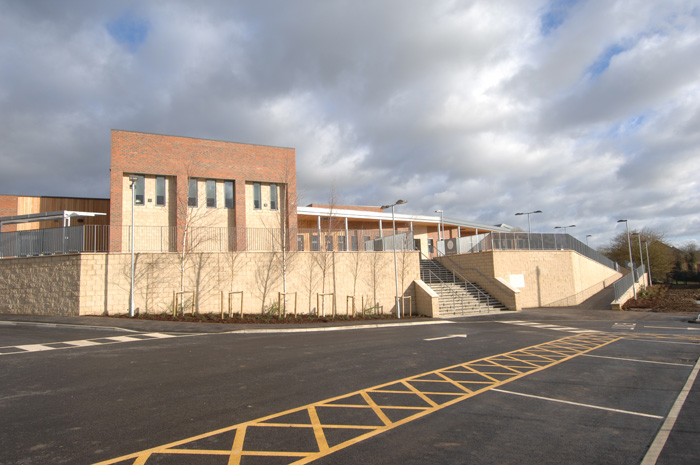 The day finally arrived. The buzz from the children was electrifying as they investigated all the rooms and features of the school.
All the classes joined their teachers and staff along with Mrs. Bowyer in the hall for their very first assembly where they were informed by the Head they could go anywhere in school and look in ANY room. Visibly the children shivered with excitment. A little voice questioned "any room?" and Mrs. Bowyer exlaimed "yes, any room. Your teachers will take you round so you can find your way around"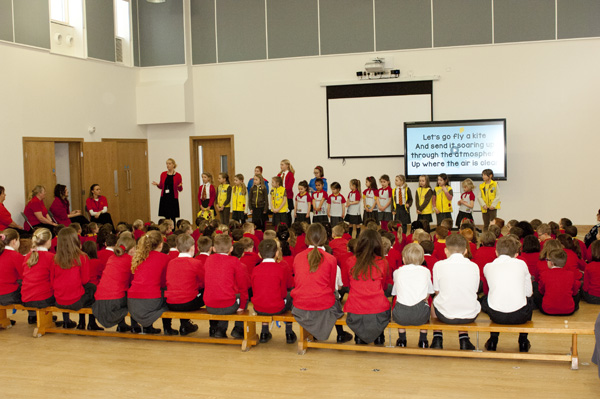 Our first assembly. The first of a great many . . .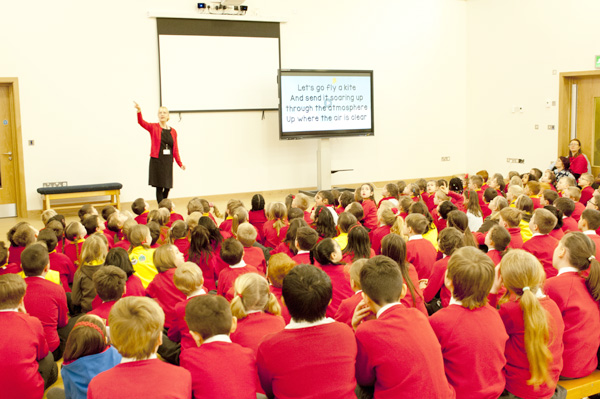 So after assembly the children all went off on their adventures with their teachers to find out what was where. And of all the rooms and corridors in the school the biggest hit was most definitely the brand new library. The children couldn't wait to come back and pick some books. What a great way of encouraging the children to read. Even the most reluctant readers could not help but be inspired. Entering by a Hobbit door the children walk through the bookshelves and into a grand, open, beautifully designed space.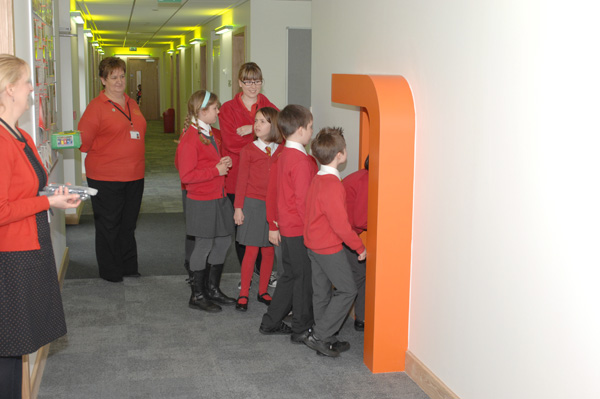 The Hobbit doorway used by the children and some flexible adults.
And the inside of the library is truly spectacular and on this occasion the photgraphs can speak for themselves.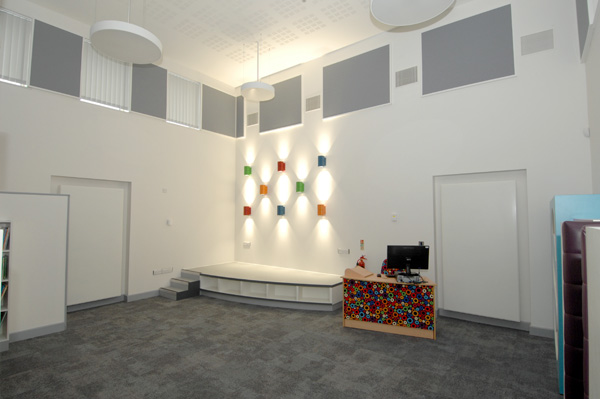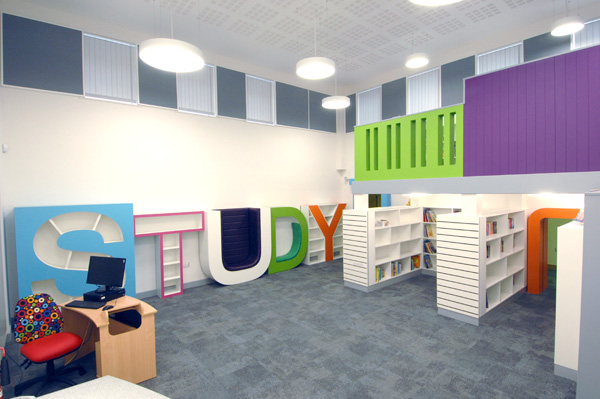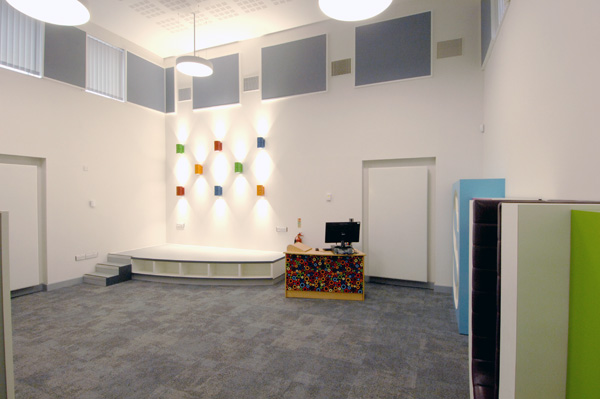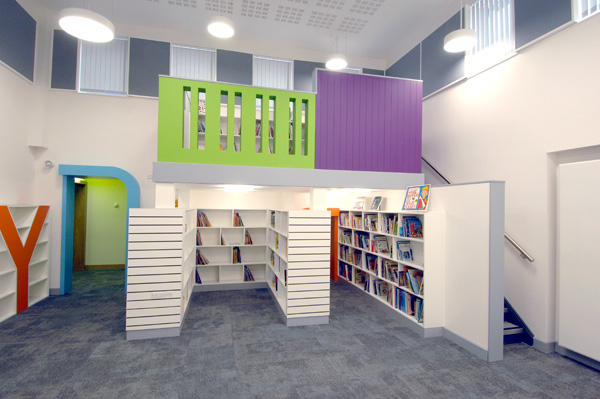 After their adventures the children went back to their classrooms and settled down for a morning's learning. In the afternoon they were joined by parents, friends and a great number of the community who were all invited to see our new school during the course of the afternoon.
It's not often children get the opportunity to attend a brand new school literally with all the mod-cons and these children amount to the few lucky ones. The resounding response from the adults even the most senior was;
"I wish I was six again!"
Quotes from parents:
"My husband and I were thrilled to be part of the new school opening day and have been left utterly amazed at how incredible it is."
"Amazing staff. Amazing new school"
"What a brilliant job. The classrooms are spaceous and well equipped. The library is amazing. So lovely to see so many of the community up there taking advantage of the open afternoon and we were all made to feel very welcome. Well done to everyone involved."