May Pole Festival
Fantastic weather makes School Maypole festival a great success.
This year's Maypole festival was a great success as the weather held up and we enjoyed glorious sun shine. Many parents, friends and relatives came to watch the children from all years perfoming and a great time was had by all.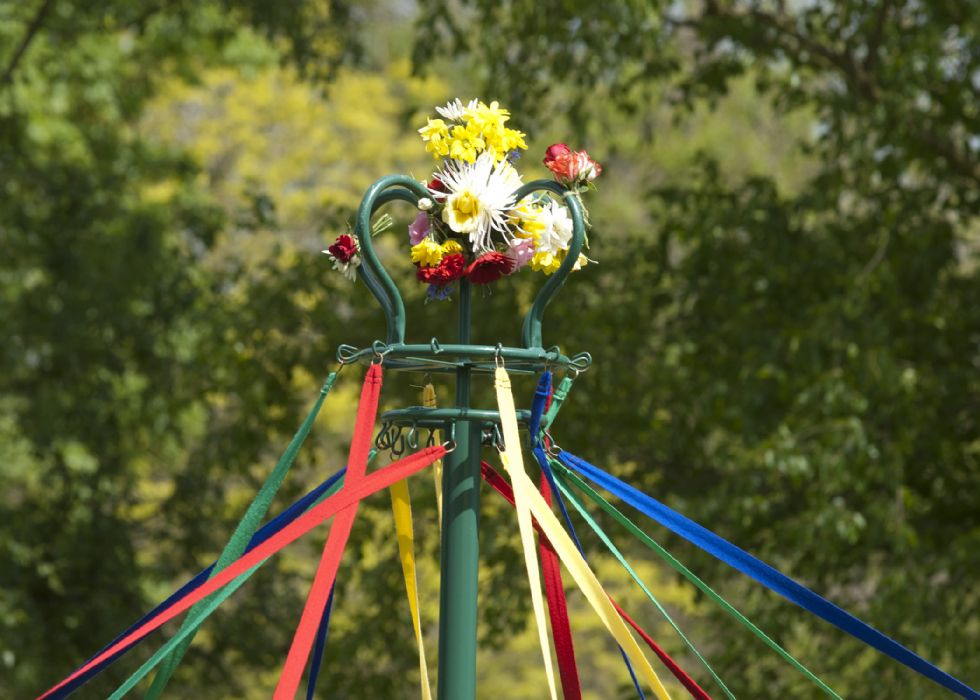 Last year (2014) our Maypole festival was a complete washout as the rains poured just as the children were just about to perform. This year was very opposite as the day turned out to be warm and sunny. The children, who had been practising for many hours performed brilliantly even the youngest putting in their all to perform in front of the audience.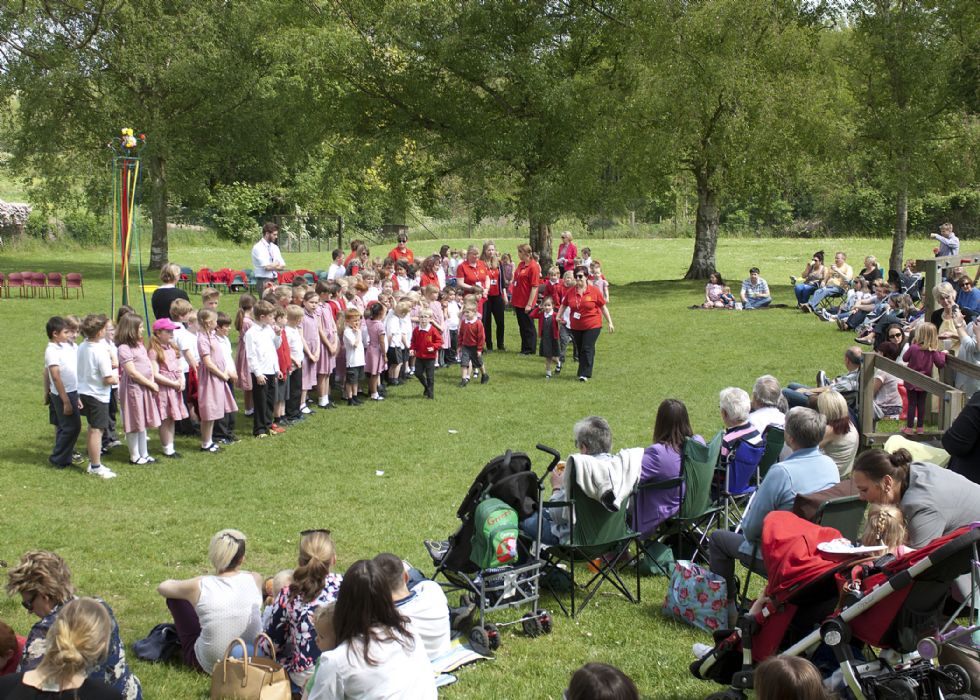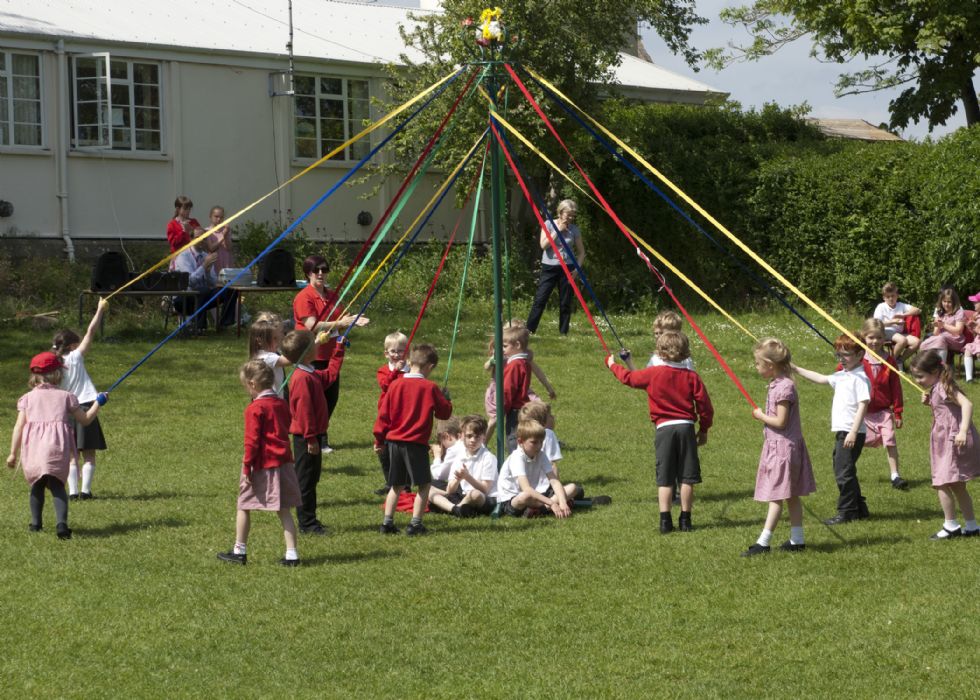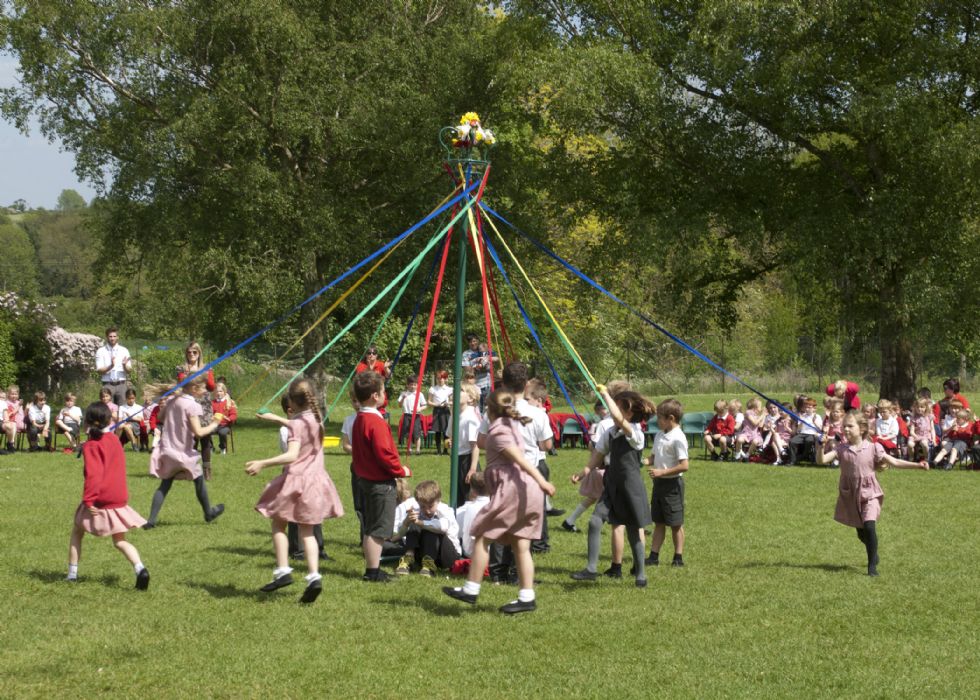 The PFA had a great cake stall with tea, coffee and a wide variety of cakes. Sales were brisk as the warm weather made for a thirst and you can't have tea without cake. Sales generated record takings for the PFA which will go to benefit the children. So a thank to all concerned is due. To those who made cakes and to those who bought them. Well done all.