Combined schools puzzle day great success!
Report by Maddy Gamble and Gemma Martin
On Monday the 17th of November Kings Cliffe Endowed School had a fun problem solving day when Nassington School came for a visit as well as having the Happy Puzzle Company come and show us some new games. Some of the teachers organised fun and exciting games for all the children to enjoy.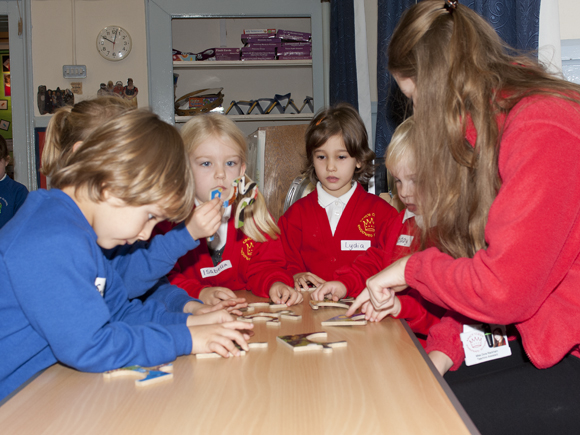 That day all of the children were included and all worked together which made us new friendships. Maddy G and Gemma M agreed that the day was so fun that they couldn't put it into words. Aston exclaimed that during the day Mrs Yeo made it even better since she did orienteering which included finding numbers and secret codes.
When the groups went to the ICT sweet two teachers from Nassington School volunteered to teach the children some fun maths games including Dominos and 4 in a row. Oliver said, "I liked playing Connect 4 because you had to think about your tactics and how you defeat your opponent."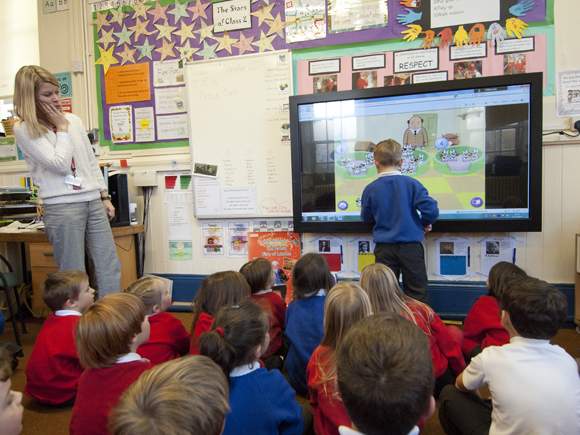 Throughout the day each class had the opportunity to go and work with the Puzzle Company to play and work out games. Ava announced, "I enjoyed the penguin challenge because it was fun and you had to have a steady hand."
The majority of the children agreed that they would love to have another day like that. Not just Kings Cliffe but Nassington School also went back to their school with smiley faces.
Please enter some content for your news story here