Therapy Dog
After seeking views from pupils, staff, parents and governors, our plans to have a school Therapy Dog were overwhelmingly supported.
8th October Pupdate!
Mabel is 6 months old and over the last few months she has been to puppy socialising classes and she has now started her 1:1 training. Mabel is doing very well – she has learnt already to return on command from a long distance –(there are occasionally too many temptations such as other dogs to play with – but she eventually decides she will come J), to sit, lie down, stand and even do one or two tricks! We are still working on walking to heel all the time and on her not getting too excited when meeting other dogs and people. The older children have been helping with this – Year 6 have had Mabel in their classroom for two mornings this week and Mabel did herself proud, staying calm and lying by the children whilst they worked. Thank you Year 6 for your help!
We will put some short videos of Mabel training on the website. We will let you know when they are up.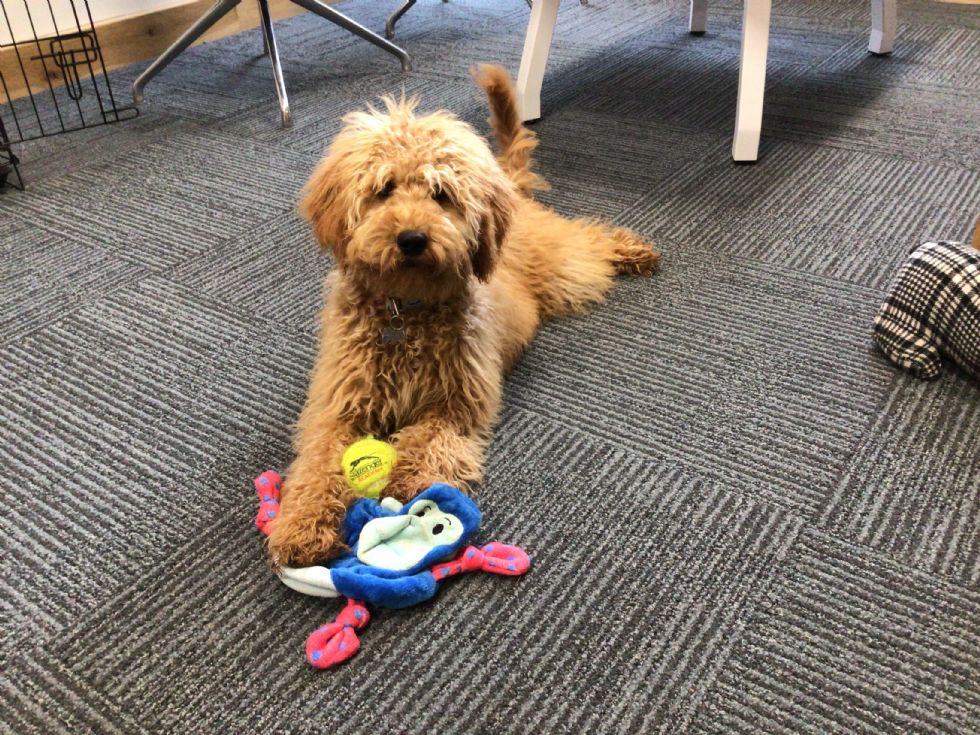 2nd July Pupdate!
Over the last three weeks Mabel, the school's therapy dog, has been getting accustomed to the school environment and this week, has been into class to meet the children where she received lots of fuss. The children really enjoyed catching up with her and well done to Mabel for coping so well with all the attention.
Over the next few weeks I will be bringing Mabel onto the playground to introduce her to parents
Meet Mabel…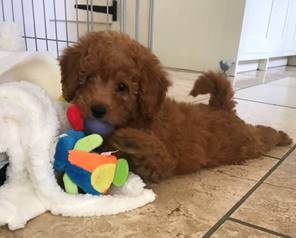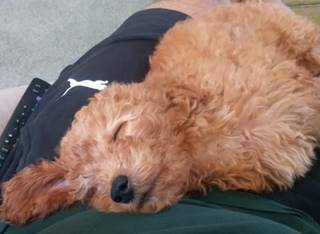 Mabel lives with Mr & Mrs Bowyer and comes into school regularly. Mabel will be trained in line with Therapy Dog standards and she will not work with the children until she is fully trained. However, Mabel will regularly attend school to become acclimatised to the school environment and meet all the children and adults.
Before making a decision, we undertook a significant amount of research and are aware of the many benefits to having a school dog, which include:
a calming effect on pupils
improved behaviour and concentration, reduced stress and improved self-esteem
encouraging expression, participation and confidence for all children
fostering a sense of responsibility
motivating pupils to think and to learn, as most children have a high level of natural interest in, enthusiasm for and enjoyment of animals
encouraging respect and thereby improving pupils' relationships with each other, parents and teachers
teaching children to nurture and respect life
helping work undertaken with the most vulnerable children
helping children build confidence in reading by reading to the dog
improving attendance
Dogs are increasingly being used in schools with great success and they are now being used in some hospitals, since the emotional health benefits are being seen as vast.
Mabel will work with children for a variety of reasons. For example, she will encourage and motivate pupils who find reading tricky by letting them read to her; she will also help pupils who might be upset or worried about something and she will be seen with children who have earned 'Mabel time' as a reward for their outstanding work and/or behaviour.
We will publish regular 'pupdates' via our Facebook page and website, so that everyone can enjoy Mabel's development.