Previous PFA Events
Pudding and Quiz night 2018
We would like to say a big thank you to everyone who made The Pudding and Quiz night such a huge success, a whopping £2100 was raised! We would like to say a special thank you to Pierre Tanner and Anna Verrinder for writing the questions and hosting the evening; to Tyler Sculthorpe and Josh Taylor for manning the bar; to the Social Club for the bitter, the Cross Keys for the lager; to everyone who brought along a pudding; to the pre-school for the amazing table decorations and banner; to all those who donated a raffle prize, and of course to all the wonderful helpers who made the event happen.
Disco Inferno
Friday's school Disco Inferno raised an amazing £320 for the school. The children had a fantastic time dancing and sometimes just running around to chart hits. A special note goes to the teachers who strutted their stuff to tunes like the Macarena and Cha Cha Slide. Astonishingly many of the children knew the routines too. Special thanks goes to all those who helped and to the mums and dads for letting the children attend. The rain failed to dampen the event which the children had been looking forward to for weeks.

In all 115 children attended the disco and had a great time. The hot dogs were relished by the children and the tuck shop went down well with the older ones. Children were talking about it all weekend to their parents. We look forward to bringing more smash hits to the next disco!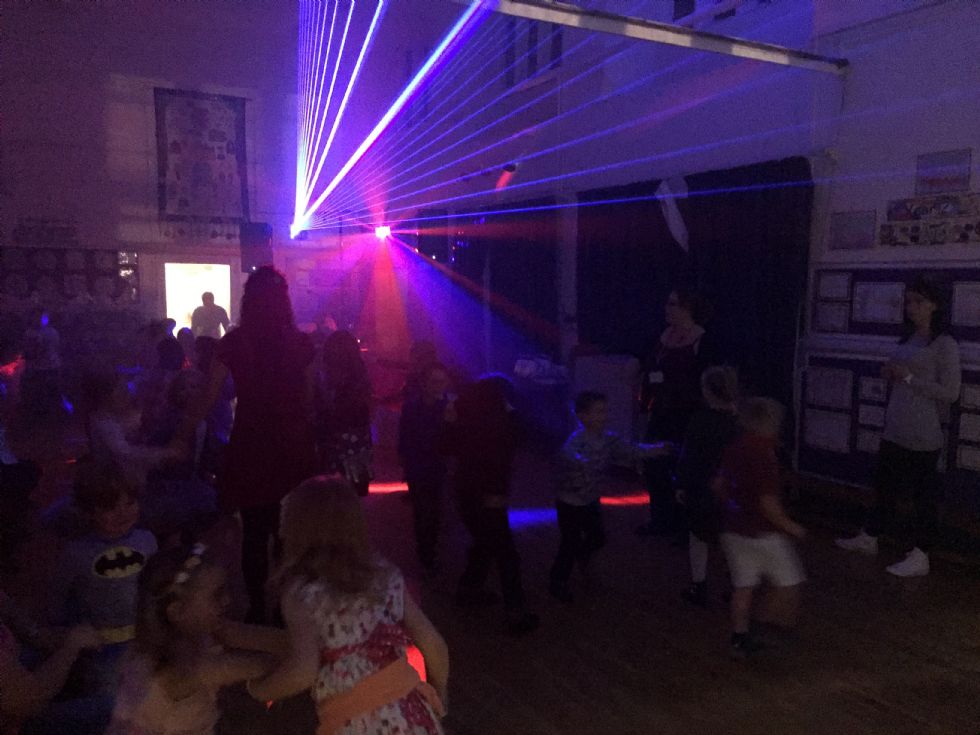 Halloween Disco and Fancy Dress
On our the last evening of term we had our first spooky Halloween disco. The children could come in fancy dress and there was a prize for the best costume in each class. The children really threw themselves into the fun and created some fantastic outfits.
There was lots of fantastic music and dancing. Everyone had a lot of fun, and when they were tired they could have a drink to cool down, or visit the tuck shop for a snack and a rest.
"It was a great way to end term, and chill out with all our friends." Said many of the children."
The disco raised a wonderful £185 for school. A big thank you to everyone who helped out!