Clubs
Below is our timetable of clubs for the coming year September 2019 - July 2020. For more information please check at our reception office.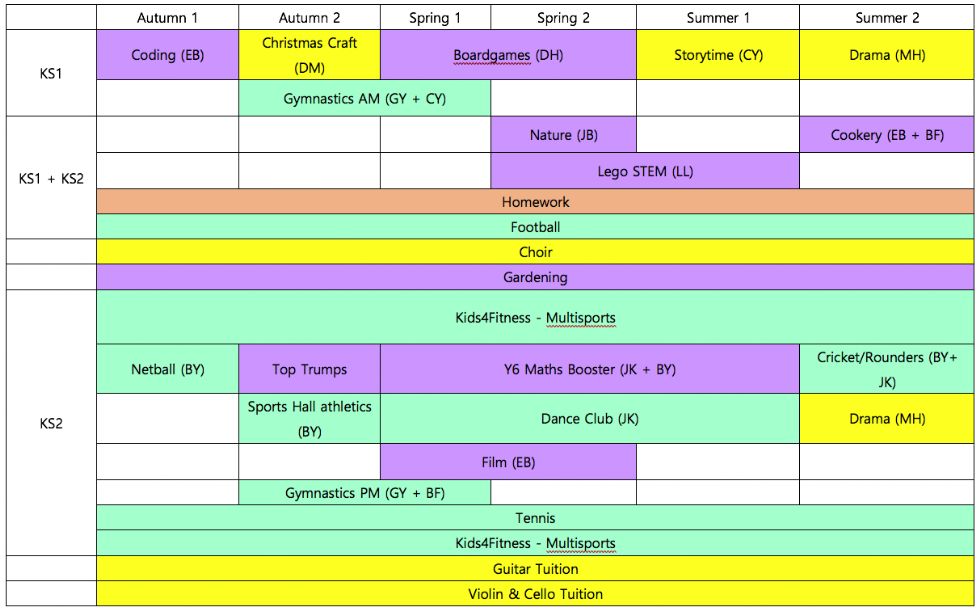 Click image to view pdf
In the summer term we offer an Outdoor Pursuits club to specific children that we have identified in needing support in the development of their motivation, self-esteem and/or team building skills.