Year 5 News 2018 - 2019
National History Museum

Spring 2
Holdenby House
WOW! What a day! Year Five had the most glorious weather to visit Holdenby House for their very special Tudor inspired day of learning. We started with Tudor dance. First of all, the boys needed to learn how to be gentlemen and what was expected of them in the court; the girls discovered that they were really rather late in getting engaged at 10 years old and needed to hurry up to find a worthy husband. They paired up and the dancing began amongst lots of proposals. Unfortunately, the girls rejected most of these; the boys had more work to do before the day was up. Following on from this, we went through to Tudor cooking, where we learnt all about the difference between the rich and poor diets of the Tudors. We could not believe how backwards everything was – completely different to the knowledge and diets that we have now. As a team, we created some food for a Tudor banquet, rich and poor. After we had finished this, we got to learn all about Tudor games. They were heavily linked with mathematics, and we LOVED them as mathematicians ourselves. YAY – Lunchtime. In the wonderful sunshine, we got to enjoy the views from the manor house gardens. Finally, with our Tudor brains bursting full of information, we got to learn how to complete Pike Drill. This was so much fun as we protected the flag from invasion. We all had a wonderful day and could not believe how much we managed to learn.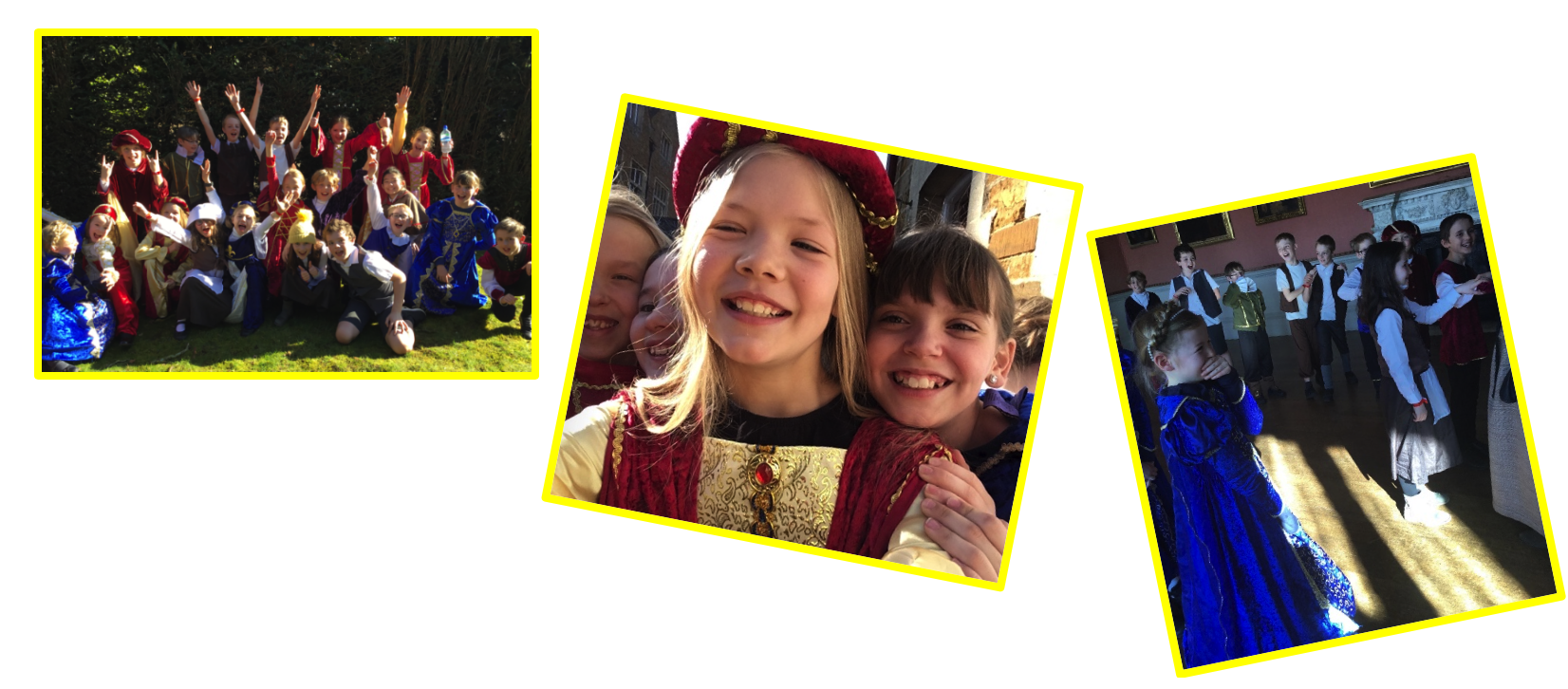 Oundle Festival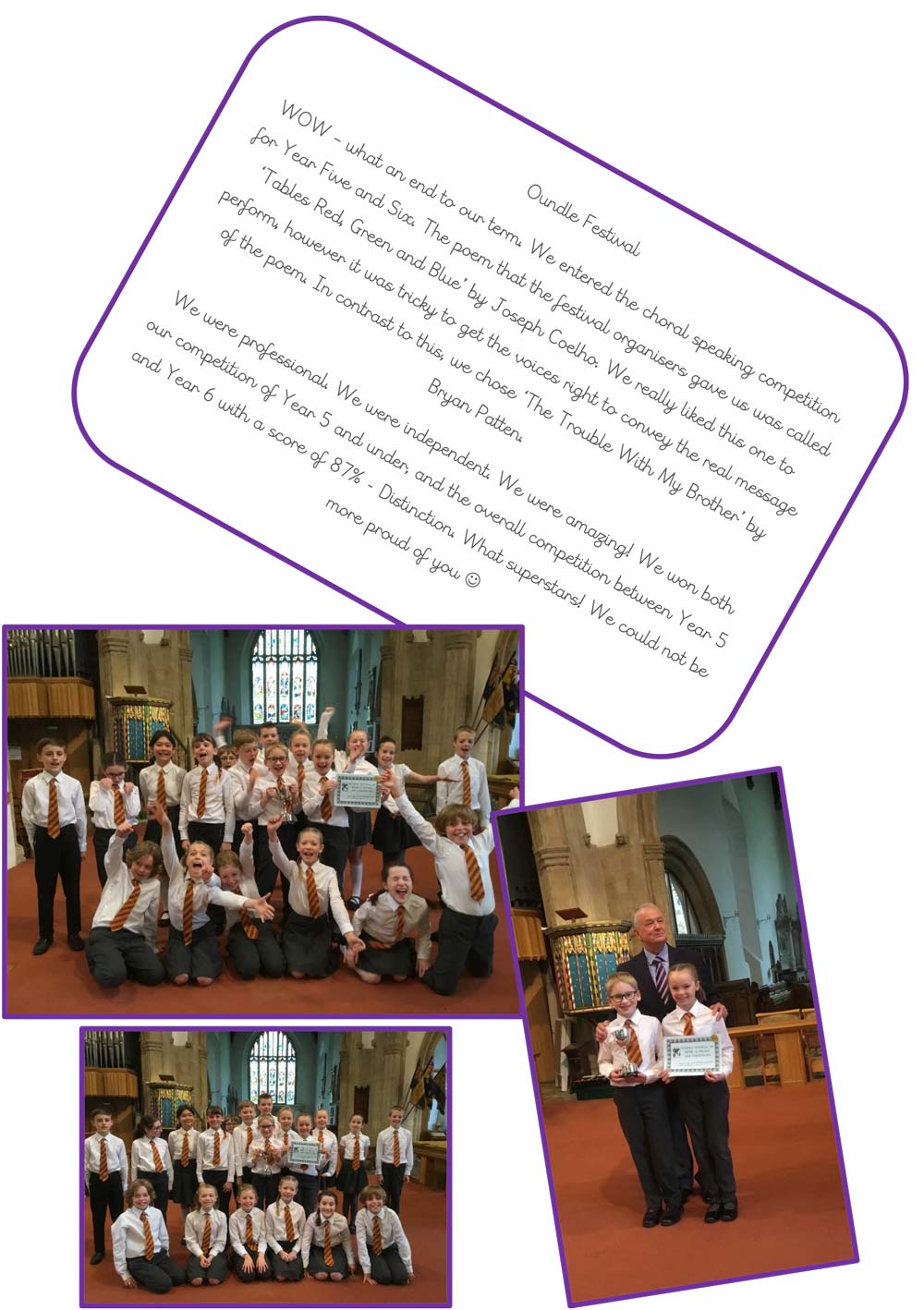 DT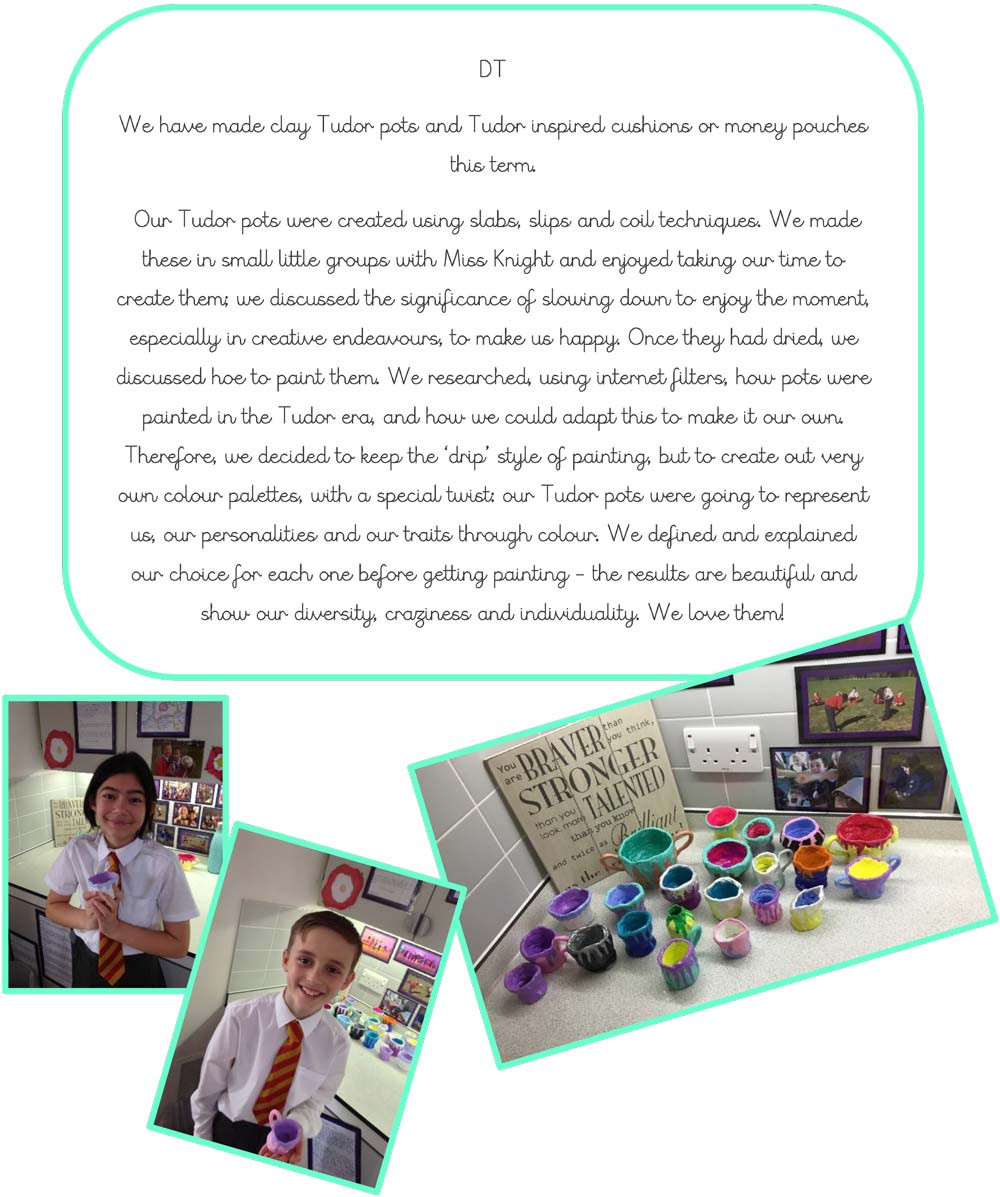 Oundle Festival
WOW – what an end to our term. We entered the choral speaking competition for Year Five and Six. The poem that the festival organisers gave us was called 'Tables Red, Green and Blue' by Joseph Coelho. We really liked this one to perform, however it was tricky to get the voices right to convey the real message of the poem. In contrast to this, we chose 'The Trouble With My Brother' by Bryan Patten.
We were professional. We were independent. We were amazing! We won both our competition of Year 5 and under, and the overall competition between Year 5 and Year 6 with a score of 87% - Distinction. What superstars! We could not be more proud of you J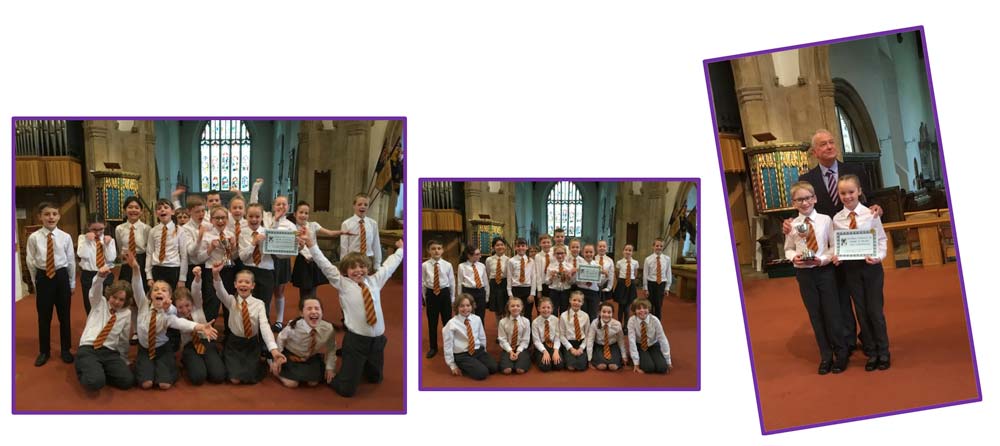 DT
We have made clay Tudor pots and Tudor inspired cushions or money pouches this term.
Our Tudor pots were created using slabs, slips and coil techniques. We made these in small little groups with Miss Knight and enjoyed taking our time to create them; we discussed the significance of slowing down to enjoy the moment, especially in creative endeavours, to make us happy. Once they had dried, we discussed hoe to paint them. We researched, using internet filters, how pots were painted in the Tudor era, and how we could adapt this to make it our own. Therefore, we decided to keep the 'drip' style of painting, but to create out very own colour palettes, with a special twist: our Tudor pots were going to represent us, our personalities and our traits through colour. We defined and explained our choice for each one before getting painting – the results are beautiful and show our diversity, craziness and individuality. We love them!

NMPAT Compositional Project
Year Five ands Six were incredibly lucky to take part in a NMPAT composition project. Working with a professional composer, the children helped to create a performance to reflect the 'Journey of the River Nene', using a large variety of musical instruments. The children got a chance to increase their awareness of rhythm, pitch, tempo, range and pulse whilst taking part in the composing element of the project too; some children even got the chance to become the conductor for over 80 children – wow. What a musical treat!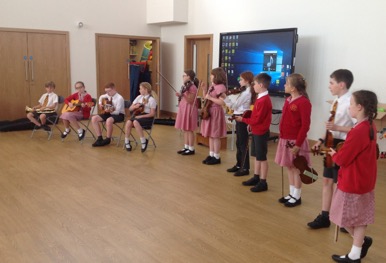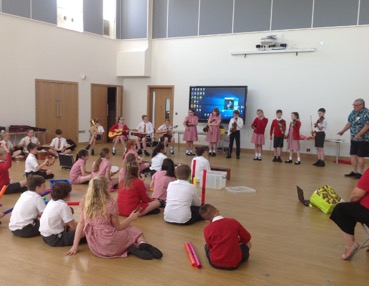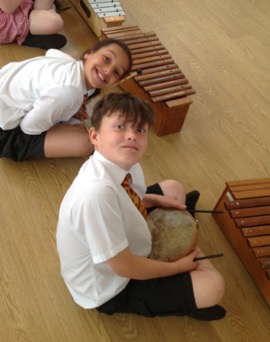 Lyveden New Bield Music Performance
Year Five and Six, in the Summer term, have been taking part in a National Trust music event. To begin their journey, the children visited the National Trust property to learn about the religious, and political, history of the venue. This was the background to the event and the children LOVED learning about the incredibly unique venue. Following this, Year Five and Six took part in a series of music workshops with professional singers in order to learn Syrian, Latin and English songs to represent the journey that the building underwent through its history. To complete the fantastic project, the children took part in a concert on the Saturday evening, alongside choirs and professional singers to over 200 members of the public. What an incredible experience!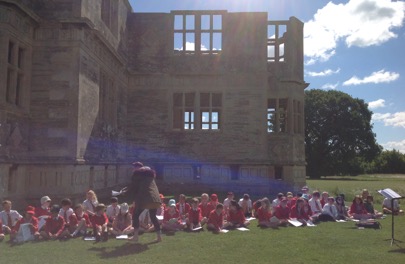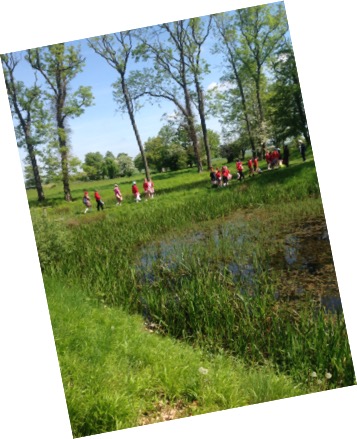 Year 5 have had a fabulous term looking at Star Wars. They made themed cakes and played the title tune on sticks in the classroom. Check out the videos below to see what a great time they all had. Click here to view the curriculum for the term.
Music Workshop Year Five
During our topic of Star Wars, we had a very exciting music workshop that began by focussing on composers, famous composers and their life stories. We learnt all about John Williams; he composed the Star Wars soundtrack that we then learnt, using the Boomwhackers. To finish our workshop, we performed to the whole school as a full ensemble – yay!
Year 5 had a fabulous visit to the Duxford recently. They visited the Imperial War Museum's display of assorted historical and interesting aircraft. They also saw the amazing SR71 Blackbird - the fastest aircraft ever built.
Years 5 and 6 had a fabulous time at their residential week in Mount Cook. Check out the video produced by Miss Knight to get an idea of the fun they all had.
Year 5's Awesome Adventures
Autumn Term
Year Five have had some very exciting trips this year. They have taken part in a special STAR WARS WORKSHOP. They became 'Jedi in Training' and were instantly transported to Tatooine for their trails. Year Five had to complete three separate courses throughout the day in order to pass their Jedi Level One to become a Jedi. All of Year Five passed their training; they were rewarded with a unique, personalised cinema experience in the afternoon, alongside craft activities. What a day! We have written some amazing things in line with our Star Wars topic, including Dart Vader's very own soliloquy and a science fiction story of our own creation that delved into the wonderful world of Star Wars. Alongside all of our exciting learning in and out of the classroom, we completed our very own Class Assembly this term of 'STAR WARS BLIND DATE'. We learnt so much through this and had an amazing time acting to our parents and the rest of the school.
Spring Term
Year Five have visited Peterborough Cathedral, when they took part in a special commemoration service for Katherine of Aragon alongside dignitaries from the Spanish Embassy. As well as this, Year Five took a very exciting trip to Holdenby House. During this day, they took part in cooking, dancing heraldry and Pike drill. The Spring term brought our dramatic sides out in the Oundle Festival; we came first in our class with an incredibly 89% score. We performed the Jabberwocky by Lewis Carroll and Face The Front by John Coldwell. What a performance! We could not be prouder to represent our school at such a renowned festival.
Summer Term
Kicking off our exciting Summer Term was a compositional project with a composer, who taught and developed his very own piece of music with us, to perform to an audience at St Peter's church in Oundle. He came in to work with us in school, using a variety of musical instruments – we even got to take turns becoming the conductor. We performed wonderfully and the piece really did reflect the journey of the River Nene as it was interpreted to do. Following this, both Year Five and Six took part in a fantastic opportunity alongside the National Trust. Visiting Lyveden New Bield as the start of our project, the children learn all about the religious and political history of the building in the Tudor times, when it was built. With two workshops in school to follow this, the children extended their understanding of the history of music, pitch, tempo and rhythm by learning songs in Syrian, Latin and English for the National Trust concert; the majority of our Year Five and Six children performed in the exciting concert, alongside professional singers and choirs. An exciting trip to the Imperial War Museum at Duxford meant that the children got to see the aircraft, land vehicles and many other incredible artefacts from World War Two in a beautiful venue. Finishin off our incredible term, we all planned and took part in our TASC week, focussing on Enterprise. We used our team skills to work together to create WW2 inspired items and rationed food.
Duxford Imperial War Museum
Holdenby House Trip 13.2.18