Queen of Hearts Holds Assembly to order!
World book day
What a great world book day today and what a fantastic effort everyone made to bring out their favourite characters.
World book day
What a fantastic celebration assembly. Children and parents had clearly gone to a lot of effort to create a great assortment of characters from their favourite books. Harry Potter clearly remains very popular with the children and included various characters from the stories notably with even a Hagrid making an appearance, beard and all.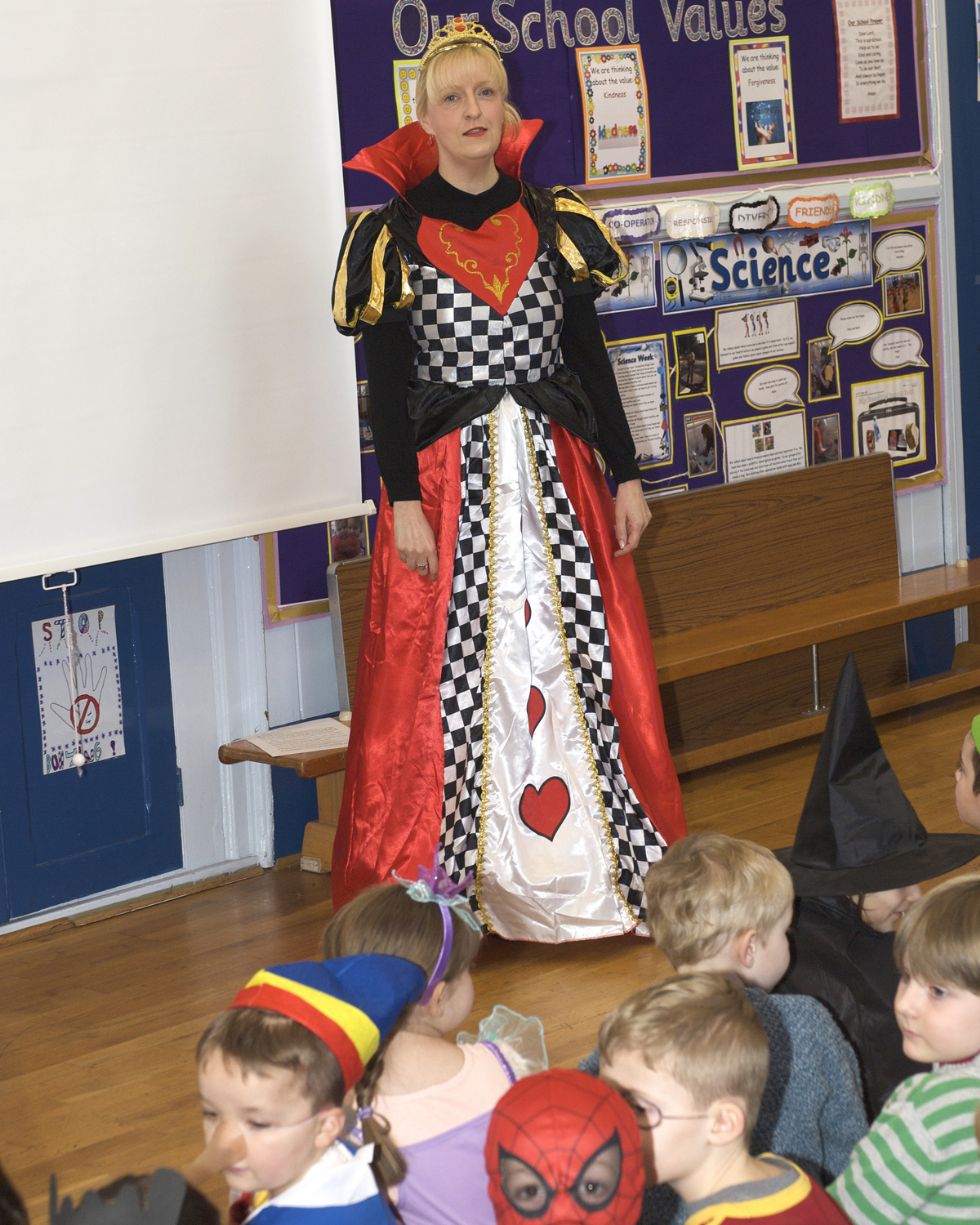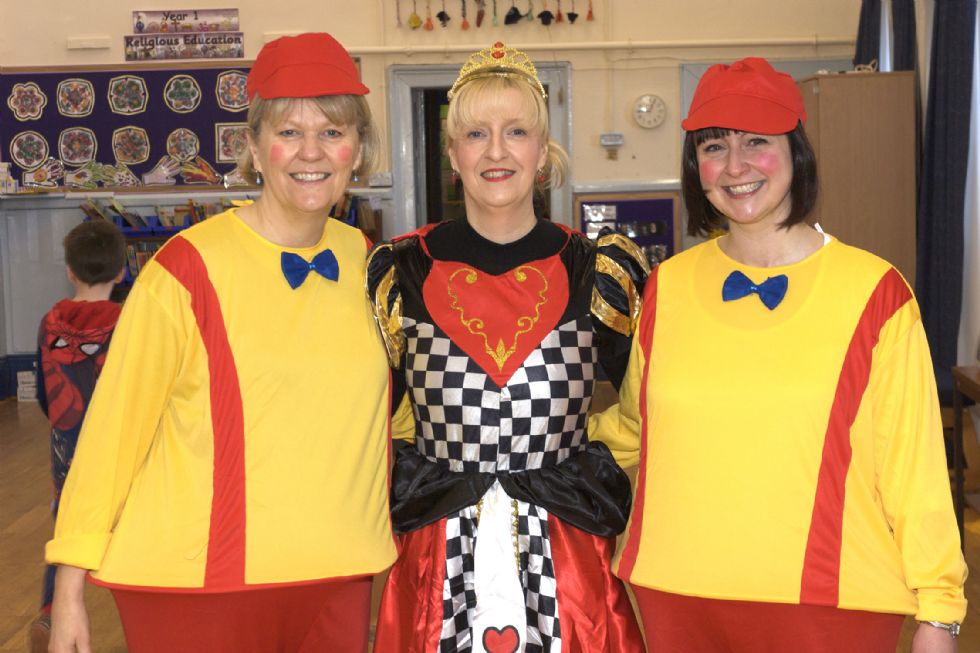 The assembly was hosted by that wicked Queen of Hearts who read out a shortened version of the Alice in Wonderland accompanied by Tweedle-Dum and Tweedle-Dee along with Alice, a bunny and the Mad Hatter.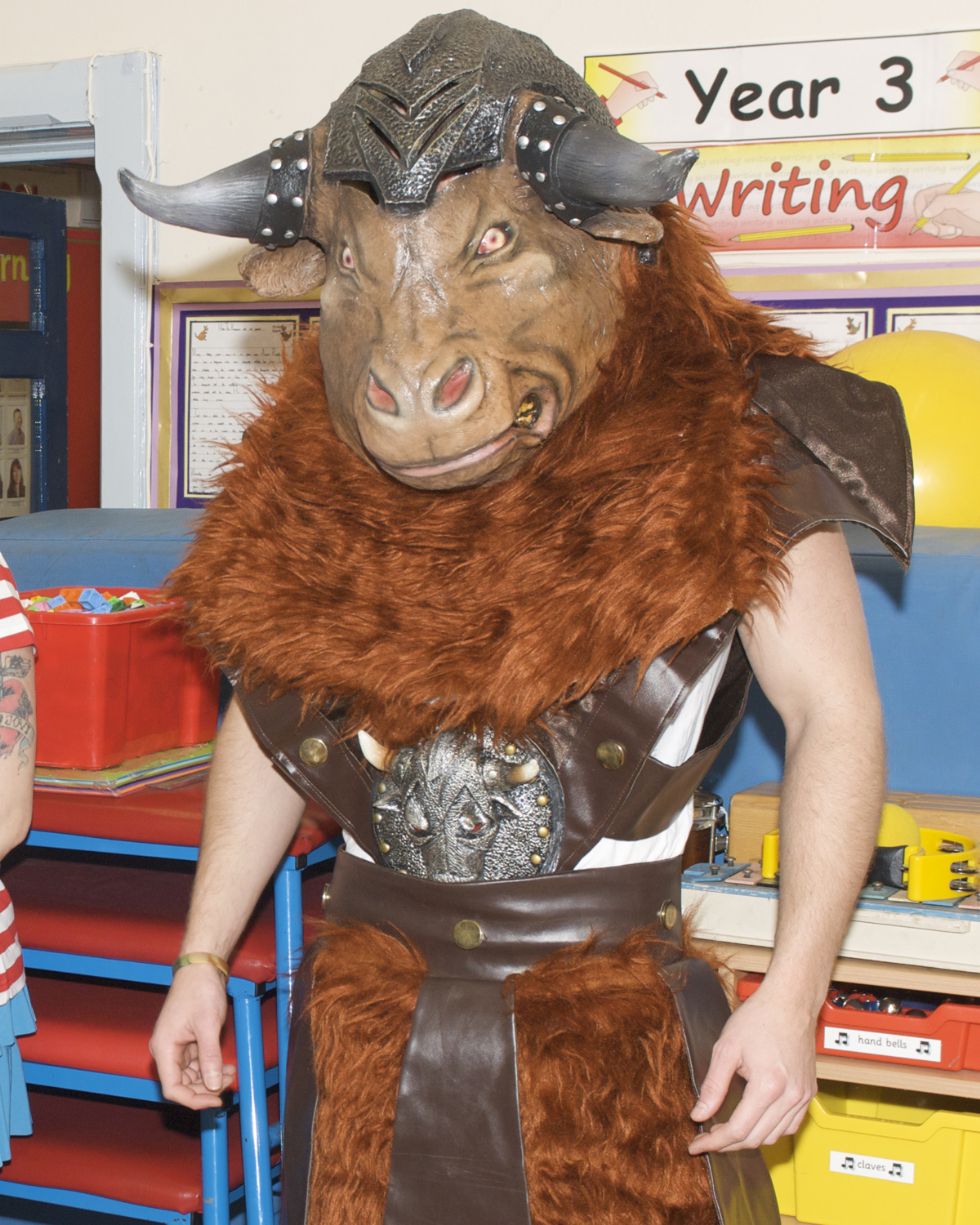 Staff and teachers too joined in with a magnificent effort and an array of characters including a somewhat awesome looking Minotaur.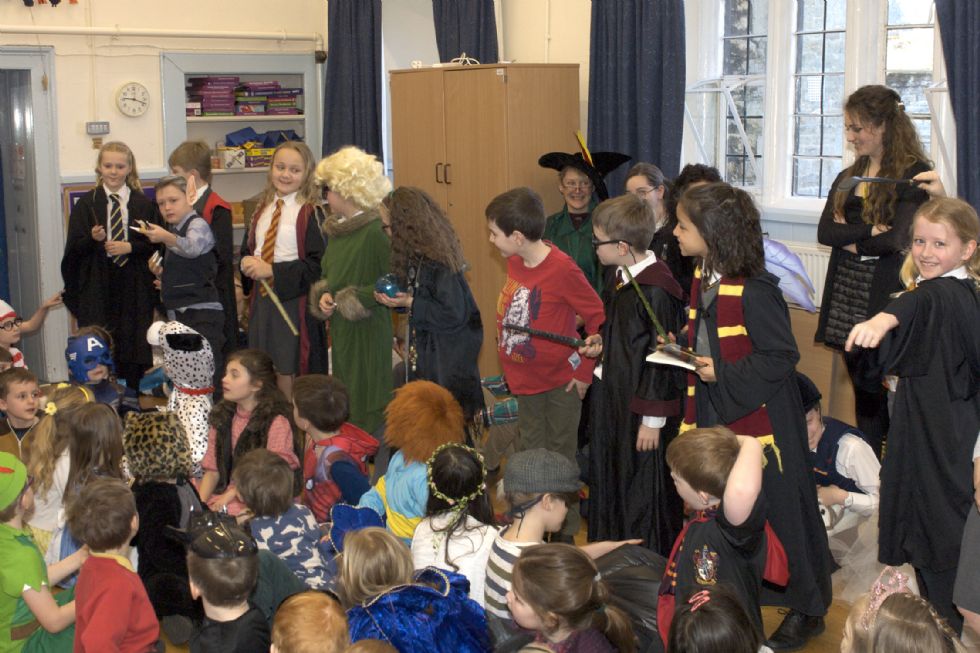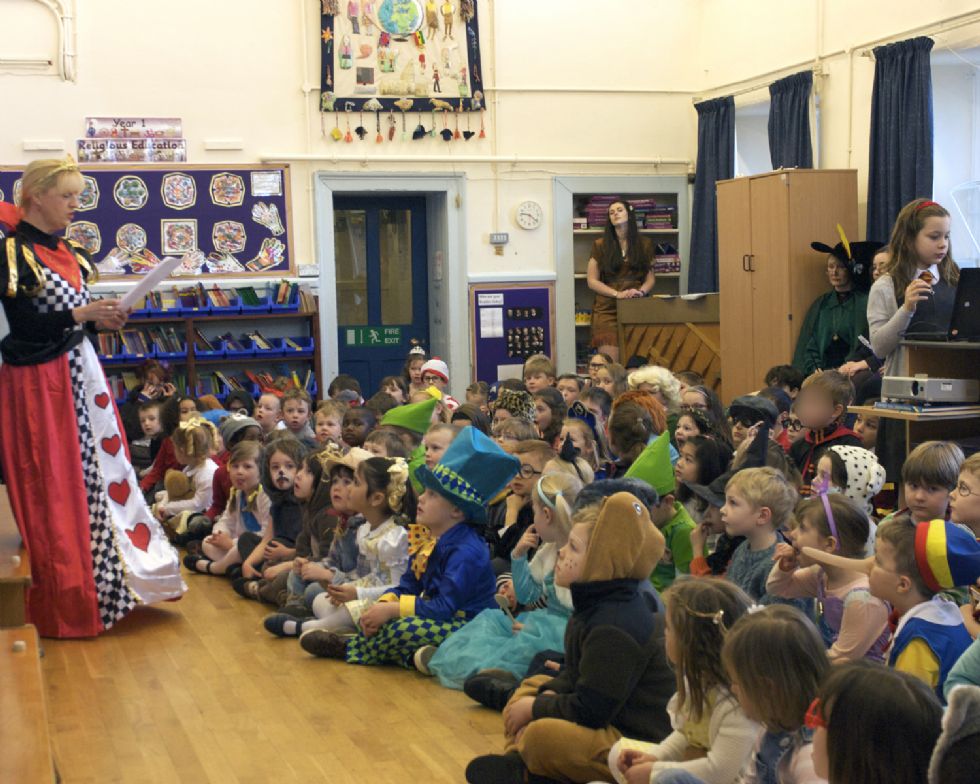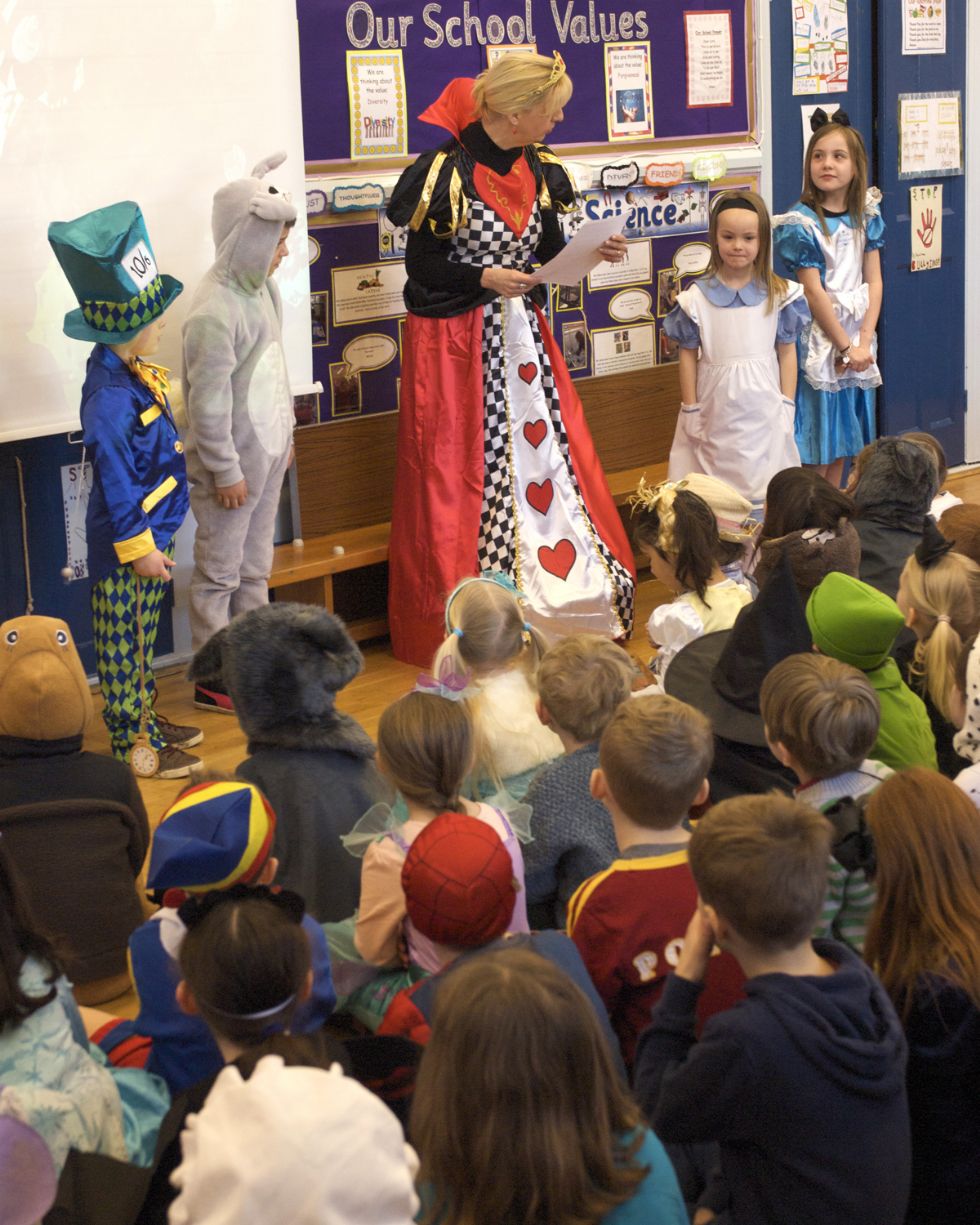 Well done all for such a brilliant effort and showing us all your favourite story characters.